KJA Spokeswoman Ayla Akat Ata released from prison
KJA Spokeswoman Ayla Akat Ata who had been arrested during a protest demonstration in Amed on October 26, has been released.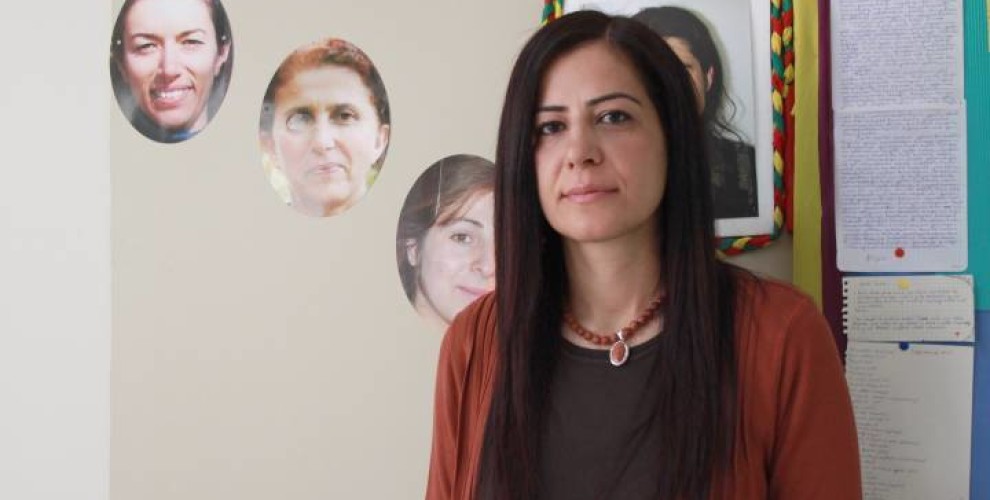 Ayla Akat, Free Women's Congress (Kongreya Jinên Azad, KJA) Term Spokesperson and 2 term BDP MP for Batman, had been arrested during police crackdown on a demonstration held in front of Amed Metropolitan Municipality on October 26, 2016 in protest at the detainment of Co-mayors Gültan Kışanak and Fırat Anlı the day before.
Ata was arrested later with allegations of "leading a terrorist organization", "spreading propaganda for a terrorist organization" and "opposing the law on meetings and demonstrations" with her work in the DTK and the press statements and demonstrations she attended framed as "illegal organisation activity", in the investigation ran by the Diyarbakır Chief Public Prosecutor's Office.
First hearing in the case opened against Ata, for whom up to 95 years in prison is sought, was held at Diyarbakır 5th Heavy Penal Court today. Ata was brought to court from Kocaeli Kandıra Type F Prison where she is held, while her lawyers were also present in addition to officials from Democratic Society Congress (DTK), Peoples' Democratic Congress (HDK), Democratic Regions' Party (DBP), Peoples' Democratic Party (HDP) and Free Women's Movement (TJA).
While Ata rejected the accusations directed at her and stated that all her works were legal, the court ruled for her release on condition of judicial control in consideration of the time she spent in jail.