Kijik hamlet residents left out on the streets
A demolition order for 24 houses in the Kijik hamlet in Iğdır's central Suveren village had been issued before, and the order was executed yesterday. 24 houses were torn down under blockade by the gendarmerie yesterday.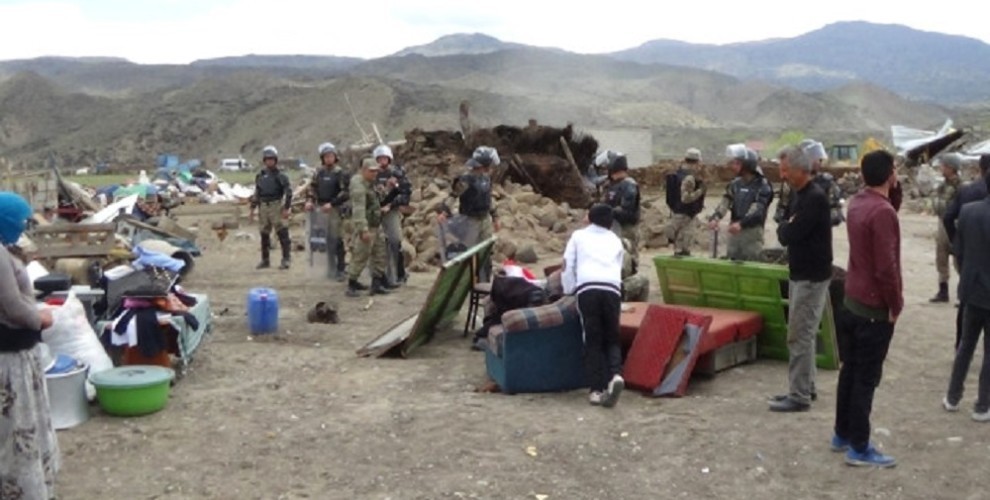 24 houses in Kijik hamlet in Iğdır's Suveren village were demolished, citing that they were built on the pastureland of the neighboring Erhacı village. The order was executed yesterday and people's houses were demolished under supervision from the gendarmerie. Hamlet residents protested the demolition and said they lived in the hamlet for more than 150 years, and now they are suffering.
Hamlet residents whose homes were torn down are left out on the streets. The residents don't know what they are going to do. They said: "This is injustice. They demolished our homes unjustly, they are even taking our doors and windows and trees away. Where will we go now? Our ancestors lived on these lands for 150 years, and so we do now. Don't we have any rights over these lands?"
Adıyaman said the residents' homes were demolished after a long legal procedure and added that the people were victimized and that the people whose homes have been demolished should be relocated elsewhere.