KDP forces seriously wound three HPG guerrillas - NEW
A guerrilla unit has been attacked by KDP Peshmerga forces in the south Kurdistan town of Amedi (Amadiya). Three HPG guerrillas have been seriously injured.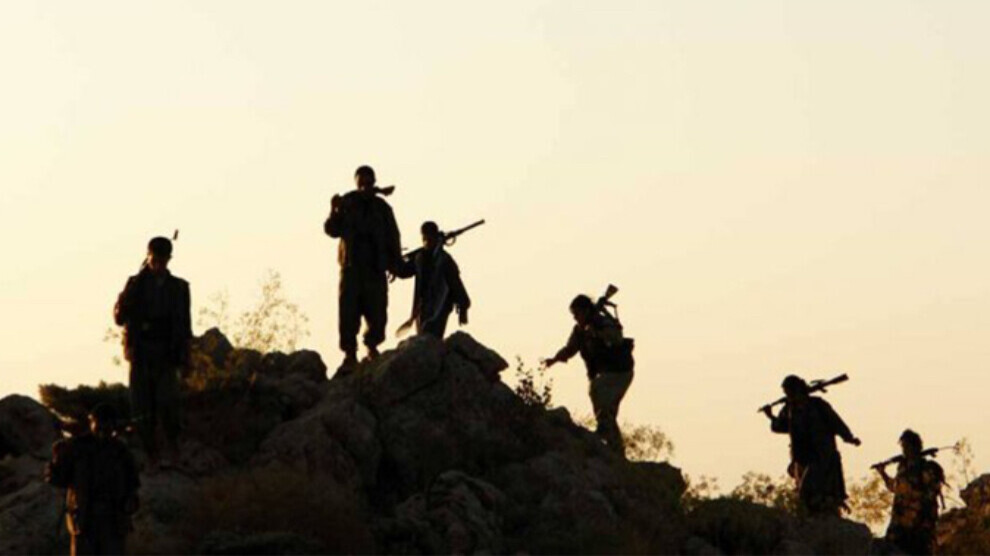 The Peshmerga, run by the ruling party KDP in Hewlêr (Erbil) attacked a guerrilla unit near Amedi (Amadiya) in South Kurdistan on Sunday. Sources in the region report that three guerrillas of the People's Defense Forces (HPG) have been seriously injured.
According to the information available, the attack occurred late on Sunday evening in the outskirts of the village of Sêgirkê, about 70 kilometers northeast of Duhok.
As journalist Fırat Botan reported to the Kurdish television station Medya Haber TV, the guerrilla unit was ambushed by the Zêrevanî-Peshmerga and was attacked. The Zêrevanî are a militarized police force set up by the KDP and commanded by the KDP-controlled Interior Ministry. The HPG have yet to comment on the incident.
The attack by the Peshmerga against the PKK guerrillas goes hand in hand with the deployment of KDP troops to the Medya defense areas and the presence of combat drones belonging to the Turkish army. Just a week ago, three Kurdish civilians were killed in a Turkish air strike in Dêrelûk.
Preparations for war in South Kurdistan
The KDP has been carrying out provocation actions in South Kurdistan since October. The party, dominated by the Barzani family, not only collaborates with the AKP / MHP regime in Turkey through intelligence, propaganda and logistics, but is also increasingly becoming the driving force of an impending civil war. For days, the KDP leadership and its media have been declaring that the Kurdish liberation movement is responsible for the wave of protests against the political elite in Hewlêr and the violence at the demonstrations.
Protests against the KDP government escalate
For a week now, the protests have escalated. People protest against the non payment of wages in the public sector, rampant corruption, a lack of state services, especially electricity and water supplies, and the very high unemployment in South Kurdistan. The headquarters of both governing parties, KDP and PUK, as well as several institution buildings were set on fire in several cities. The security forces acted with great brutality against the demonstrators: since the beginning of the current wave of protest on 2 December, nine people have been killed. More than 150 were injured, some seriously. Eight of the deaths can be traced back to the use of firearms by security forces, and two of the protesters killed were minors.