KCK: "The Turkish army has no chance against heroic guerrillas"
KCK Executive Council Co-presidency congratulated guerrilla forces that delivered heavy blows against the Turkish army in Northern and Southern Kurdistan.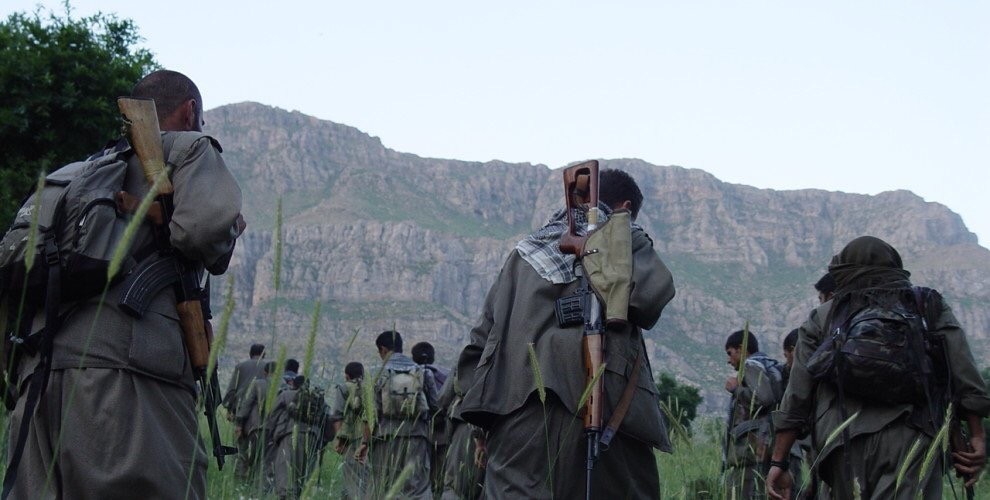 A written message issued by the KCK (Kurdistan Communities Union) Executive Council Co-presidency stressed that guerrilla forces have defeated the Turkish army in several locations.
The KCK statement points out the series of actions carried out in various locations in recent days and said: "Whatever they do, whichever technology they use, the Turkish army has no chance of victory against our heroic guerrilla."
The KCK message is as follows:
"Our freedom guerrillas who are the guards of Leader Apo and our people have killed hundreds of fascist military forces in rich tactical actions since the start of spring. With over 70 genocidal colonialist soldiers killed in the last week in Agri, in Lelîkan and Ebdilkovi in Bradost and in the Xwedê Hill, the AKP-MHP fascist government's invasion of Medya Defense Zones have been responded to harshly. The enemy regrets ever invading the Bradost region. These actions show that the guerrilla responds to Turkish army attacks with rich action tactics. These large scale actions being completed without casualties is a result of the guerrilla achieving efficiency in their strike force. We congratulate the Serhad State Command and Medya Defense Zones Command who developed these actions that utilize rich tactics without casualties. Striking Turkish soldiers every day in the Lelîkan Hill in Bradost has contributed to the breaking of the soldiers' will to fight there.
TURKISH ARMY HAS NO CHANCE AGAINST THE GUERRILLA
The surviving soldiers being pulled from Lêlîkan and Xakurkê (Hakurk) and replaced with new soldiers shows the state of the enemy. It can be seen once again that the Turkish army has no more strength to fight on land after the actions in Lêlîkan and Xakurkê. Whatever they do, whichever technology they use, the Turkish army has no chance of victory against our heroic guerrilla. The AKP-MHP fascism spends all its resources on war and is trying to remain in power with forcing the soldiers onto the battle field, but with the resistance of you the guerrilla and our people this fascist aggression will be ended. The AKP-MHP fascism will one day answer to the peoples of Turkey and humanity as a whole for pushing the soldiers to their deaths.
THE ATTACKS WILL CERTAINLY BE BROKEN
We congratulate the Xakurkê military forces commanders and fighters who make the colonialist genocidal fascist military forces regret invading the area once again in the name of our people. We wish more successful actions on their part.
The aggressive policies of the AKP-MHP fascism in recent years against the people and the guerrilla will certainly be broken with the resistance and actions of our people and the guerrilla, and Kurds, the peoples of Turkey and all peoples of the Middle East will be rid of these fascist powers who are against democracy."