KCK pays tribute to Celal Talabani on the fourth anniversary of his death
In 1975 Celal Talabani founded the PUK. Thirty years later he was the first Kurd to be elected President of Iraq. Four years ago, 'Mam Celal' died in Berlin at the age of 83 as a result of a stroke he suffered in 2012.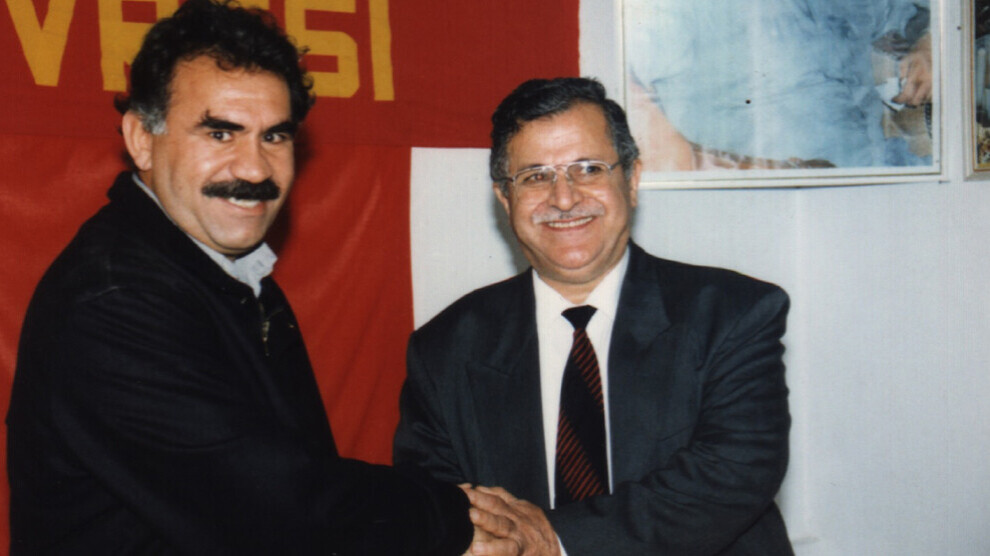 The KCK paid tribute to Celal Talabani on the occasion of the fourth anniversary of his death. "We remember Celal Talabani, the founder and leader of the Patriotic Union of Kurdistan (PUK) and President of Iraq, with deep respect and great gratitude. We shared a common desire for freedom and love for our homeland."
Celal Talabani, known respectfully as "Mam" (uncle) by Kurdish society, died on 3 October 2017 at the age of 83 in Berlin. He was one of the main leaders of the liberation struggle in Kurdistan. The KCK describes him as a "tireless advocate of freedom and democracy" who paved the way for important achievements.
"Every nation has its revolutionaries, whose achievements and successes are engraved as traces in the collective memory and become part of identity and history. The Kurdish nation has its ones. President Mam Celal has campaigned for the freedom and rights of the Kurdish people everywhere in the divided Kurdistan, but especially in the south. His role was decisive and will not be forgotten."
Talabani and his ideal of a peaceful coexistence of all peoples in a democratic Middle East and especially in Iraq was a key to resolving the conflicts in the region, the KCK's obituary continues. The close friendship between Mam Celal, Abdullah Öcalan and Ibrahim Ehmed paved the way to national and democratic achievements throughout Kurdistan and represented a hope for Kurdish unity. "This continues today. Because the enemies of our people are still trying to destroy our achievements. We are committed to the revolutionary legacy of our leaders and their thought will be the key to overcoming all attacks and crises," said the KCK.
The statement added: "On the fourth anniversary of Mam Celal's death we will defend this legacy and the memory of a great leader in line with our national responsibility. By attaching even greater importance to Kurdish unity in the fight against the invaders, we will create the basis for peace, equality and a common and democratic life. We hope that the PUK will play an even stronger role within the political groups in South Kurdistan and Iraq, in line with the national and democratic legacy of Mam Celal."