Iraqi protest movement issues ultimatum to the government
The anti-government protests in Iraq continue. The protest movement has given the government an ultimatum until Monday and is threatening to expand the uprising. Meanwhile, more and more people are being deliberately killed during the protests.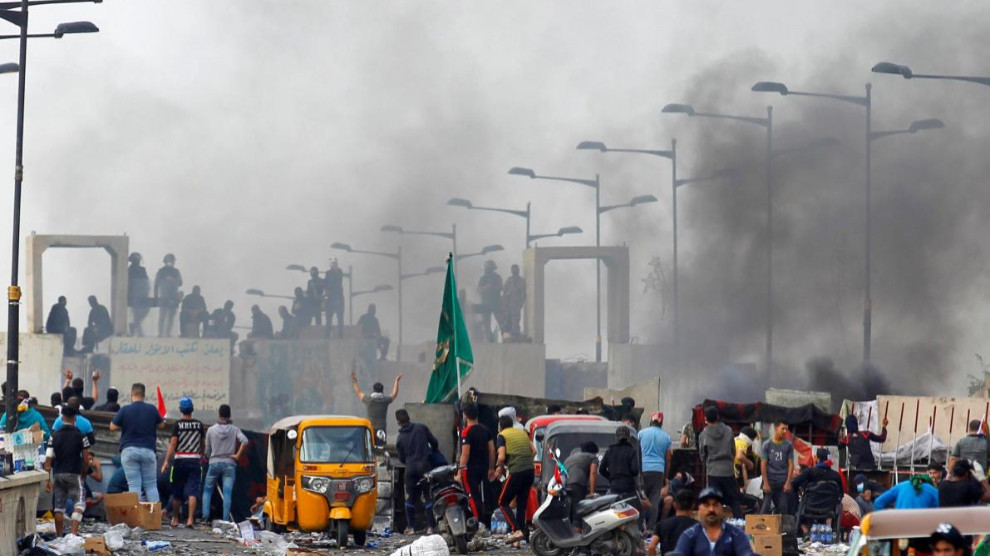 The protests against the government in Iraq have been going on for almost four months. The centre of the protest movement is the capital Baghdad, but people have also been taking to the streets in parts of the country with a large Shiite population since 1 October 2019. The demands of the demonstrators to the government have not yet been met.
The protest movement has now issued an ultimatum and announced that the riots will intensify if their demands are not met by Monday. They are calling for the appointment of an independent person to put together a new government of technocrats, as well as snap elections and trial of those responsible for the deaths during the demonstrations.
Last week, the demonstrators in the Dhi Qar province had also given the government an ultimatum until Monday. The declaration from Dhi Qar was immediately supported by the protesters at the Tahrir Square in Baghdad. There was also a statement of support from the Wasit province, where extremely violent clashes have taken place in recent days, accusing the government of persistently refusing to comply with the will of the people for a new government that would guarantee the sovereignty of the country.
Demonstrators say that political circles only think of their own profit and the interests of the foreign rulers, warning that the tension in the protests will rise to an unprecedented level if the demands are not met.
A statement by the demonstrators say that they will block the main roads between the governorates and will resort to further methods in the future. The protest movement in Wasit also calls on people in other parts of the country to join its demands.
The protests also continue in Najaf and Karbala. In Najaf, a base of the Iranian-backed Shiite militia Kataib Hezbollah was burned down on Saturday. The Hezbollah brigade is part of the Hashd al-Shaabi military unit. Demonstrators also blocked the main access to the airport and burned car tires on the roads.
Last week in Kut, the capital of the Wasit province, two demonstrators died in an intervention by the security forces, and another forty people were injured.
In Nasiriyah, the capital of Dhi Qar, a demonstrator named Hasan Hadi Milhelhel was assassinated by unknown persons. The protests in the city continue on a large scale. The main streets are blocked by demonstrators, authorities and schools are closed.
Targeted killings of demonstrators are also reported from other cities. Since October 1, more than 500 people have lost their lives during the protests in Iraq. More than thirty people who were accused of leading roles in the uprisings have been assassinated. 56 protesters have disappeared and their fate is unknown.