Iraqi Interior Minister visits Shengal
Iraq's Interior Minister Osman al-Ghanmi, accompanied by the Chief of General Staff, has traveled to Shengal on Monday to discuss with the military the implementation of the controversial agreement on the administration of the Yazidi region.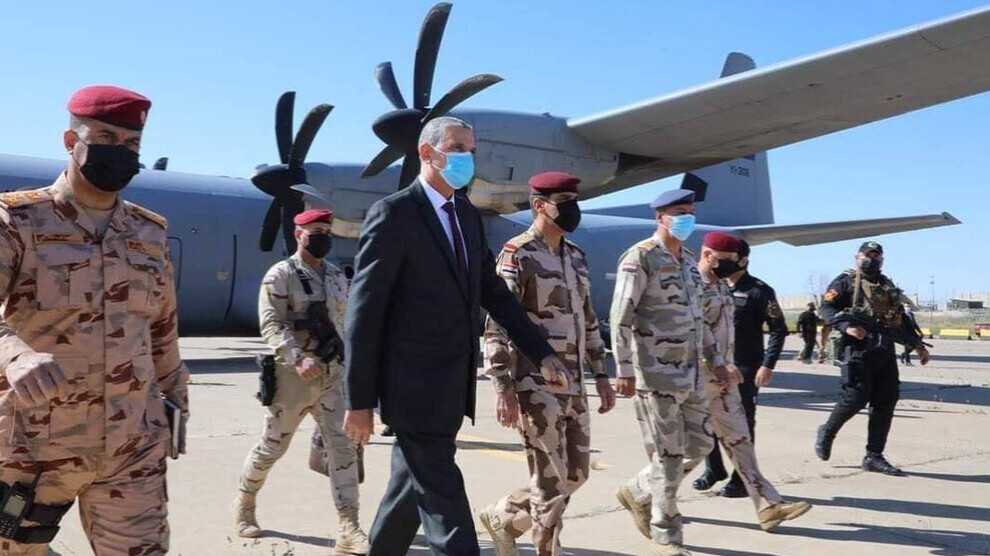 Iraqi Interior Minister Osman al-Ghanmi has traveled to Shengal to consult with the military in the governorate of Nineveh on the implementation of the controversial agreement on the administration of the main Yazidi settlement area. This was announced by a department spokesman in Baghdad on Monday. Al-Ghanmi flew to Shengal in the morning accompanied by Iraqi Chief of General Staff Ali Abdullah Ayyoub and several officers. It is unclear whether the minister will also meet with representatives of the self-government.
A conflict between the Iraqi government and the Yazidi population is emerging in Shengal. The background to this is the so-called Shengal Agreement, which was reached between Baghdad and the Barzani party KDP last October under pressure from the USA and Turkey. The agreement, which was reached without the involvement of the affected population, provides for the dissolution of the security forces (Asayîşa Êzîdxanê) established after the genocide of the terrorist militia ISIS against the Yazidi community and in order for Baghdad and Hewlêr (Erbil) to be entrusted with all administrative, political and security-related tasks.
The Shengal Democratic Autonomous Council (Meclîsa Xweseriya Demokratîk a Şengalê, MXDŞ) had already declared early on that it would not accept the agreement and called on both the Iraqi central government and the leadership in the Kurdish autonomous region to recognize the Yazidis' right to self-determination. Most recently, Iraq had again demanded the withdrawal of Yazidi security forces and set a deadline of April 1 for this.