HPG: Turkish army used chemical gas in Gabar
HPG Press Center announced that the Turkish army used chemical gas during an operation on Mount Gabar.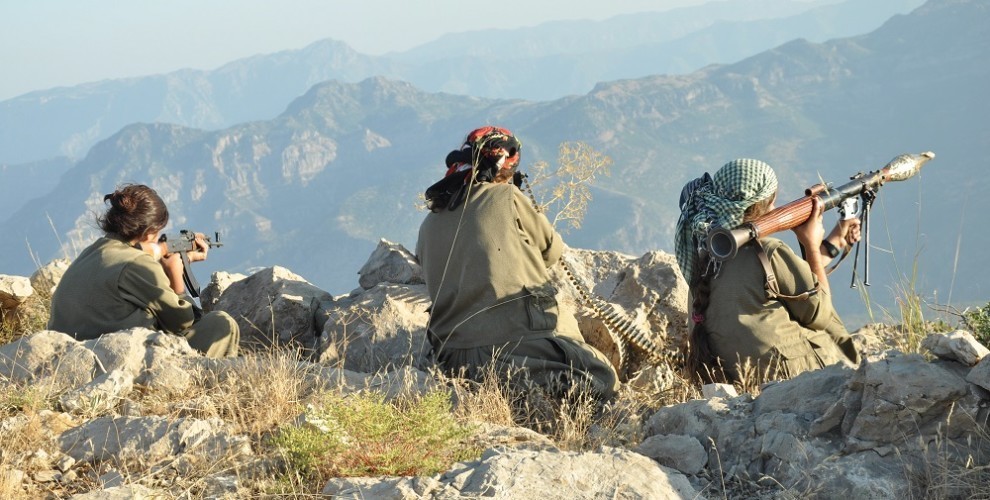 The Press Center of the People's Defense Forces HPG has released a written statement about clashes in Gabar, Ağrı and Silopi.
According to the HPG statement, on 23 February the Turkish army launched a military operation in the Çiyayê Bizina area of ​​Gabar hill in Şırnak province, Northern Kurdistan. HPG said that the Turkish army used chemical gas in the operation area. During the ensuing fierce fighting that lasted until 4:00 am on 24th February, at least three Turkish soldiers were killed and a guerrilla fighter died.
The statement continued;
"Our guerrilla fighters fought the enemy soldiers and struck the operation units hard. The Turkish occupying army finally had to withdraw. On the same day, our forces carried out an action against the operation units near the village of Mehdin where three enemy soldiers were killed. On February 25, the operational forces withdrew completely from the area."
Identifying the fallen guerrilla fighter as Gelhat Gabar (Agit Yilmaz), HPG Press Center said: "Our friend Gelhat Gabar was born in Şırnak and grew up in the patriotic population of Botan. He was aware of the reality of the enemy and he went to the free mountains of Kurdistan to actively fight against the genocidal and assimilationist policy of the fascist Turkish state."
Nom de Guerre: Gelhat Gabar
First-Last Name: Agit Yılmaz
Place of Birth: Şırnak
Mother's-Father's Name: Gurbet - Hasan
Date and Place of Martyrdom: 24 February 2018 / Şırnak
Regarding the clashes in Ağrı and Silopi, the HPG press center explained that;
"On February 28, in the Kirê Hallac area of ​​Bazid (Doğubeyazit) in the province of Agirî (Ağrı), our forces observed a covert unit of the Turkish army. At about 3:30 pm, this unit was hit at close range from two sides, as a result of which four soldiers were killed. Subsequently, the area was shelled by the occupiers with mortars and howitzers."
HPG statement said that guerrillas carried out an action against Kiryareş outpost in Silopi district of Şırnak province at 16:45 on 26 February. The positions and buildings at the outpost were effectively hit, and the number of killed and wounded soldiers was not clarified.