HPG: KDP forces fired on vehicles carrying guerrillas
In a written statement, HPG-BIM said that the KDP forces attacked two vehicles carrying guerrillas on 13 December and that 3 guerrillas were injured as a result, 2 of them seriously.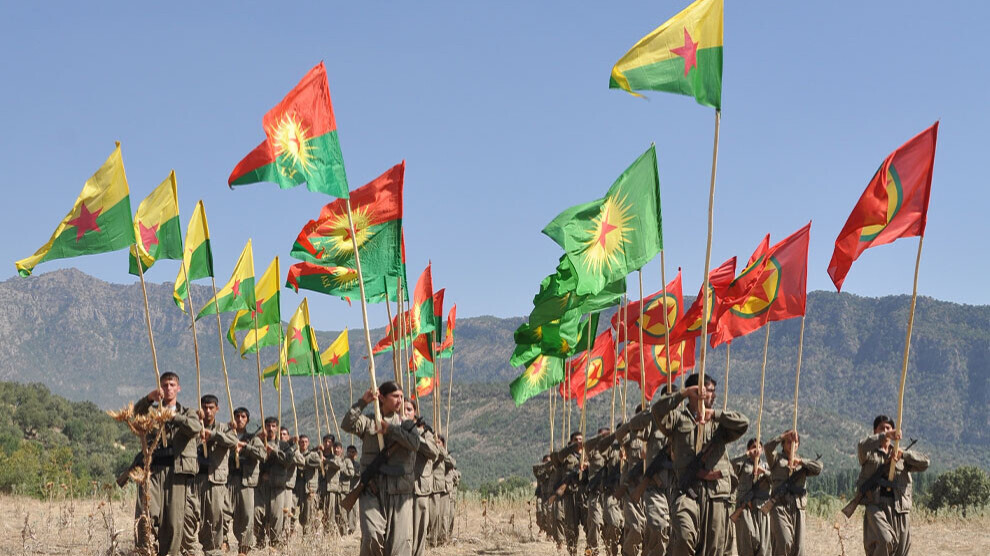 The Press Office of People's Defence Forces (HPG-BIM) made a written statement regarding the incidents on 13 December whentwo vehicles carrying guerrillas were targeted in the morning and evening hours.
The HPG statement said the following:
"On December 13, around 10 o'clock in the morning, a vehicle carrying our friends and members of a friendly organization was stopped by the KDP special forces near the Reşankê village in the Zawite sub-district of Duhok province. Realizing that there were guerillas inside of the vehicle, KDP forces intensely opened fire on the stopped vehicle with weapons. 3 guerrillas were injured in the attack, 2 of them seriously.
On December 13, at around 20:30 in the evening, one of our vehicles, which was moving in the region between Kanê and Sergelê villages of Amadiya district, where our vehicles have been moving for years, was surrounded by armored vehicles with heavy weapons affiliated with the KDP. Our vehicle, which continued on its way here, was intensely attacked by the KDP forces. During the ensuing conflict, 3 of our friends were injured, 2 of them seriously.
OUR VEHICLES WERE ATTACKED SYSTEMATICALLY
Obviously, it was decided and planned to systematically target our vehicles by cutting off their way, and the events that took place ensued from this aggression. Those who planned and implemented these attacks bear the responsibility.
Respectfully announced to the public."