HPG: Historic resistance continues despite use of toxic gas
The Turkish army attacked the Werxelê are in southern Kurdistan eighteen times in two days with poison gas and explosive devices. The guerrillas were again able to repel the advance of the occupation forces.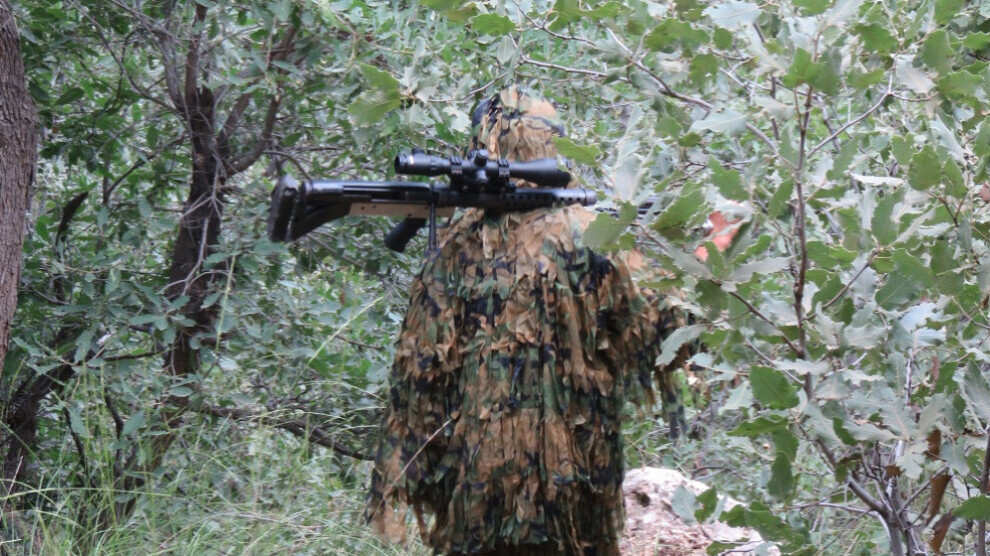 The HPG Press Centre released a statement providing the latest information on the resistance in the Avaşin region and the air strikes by the Turkish state in southern Kurdistan, northern Iraq.
The HPG statement includes the following:
"In the Werxelê Resistance Area in the Avaşîn region:
– On September 5 between 19:30 and 21:00 and on September 6 between 07:30 and 19:45, the invading Turkish army bombed the Werxelê Resistance Area using explosives and toxic gases 18 times.
The Turkish forces who attempted to advance towards the Resistance Area after the bombings withdrew with no result following the intervention of the Werxelê Resistance fighters. The invading Turkish army has been using toxic gases in the Werxelê Resistance Area since this morning.
Turkish drones and reconnaissance aircraft are continuing to fly over the Resistance Areas.
On September 6, between 11:30 and 13:00, the vicinity of Banîkê and Minînê villages in the Heftanîn area was bombed with howitzers and mortars.
– On September 6, between 22:30 and 00:00, Turkish helicopter activity was observed on the Qaşura line of the Metîna region. On the same day, the vicinity of Deşîşê and Serarû villages in the Kanî Masî sub-district in Amadiya district, the Kela Qûmriyê and Koordîne areas were bombed by attack helicopters.
– On September 6, between 22:30 and 00:00, Turkish helicopter activity was observed in the areas of Mervanos, Tabûra Ereba, Girê Spî, Gîrê Sor and Girê Silêman in the Avaşîn region. During the same hours, the Geliyê Basya area was bombed by attack helicopters."