HPG: Guerrilla resistance continues in Werxele, Avaşîn
HPG Press Centre (HPG-BIM) said that the Turkish troops could not advance in the Werxelê area because of the resistance of guerrilla forces.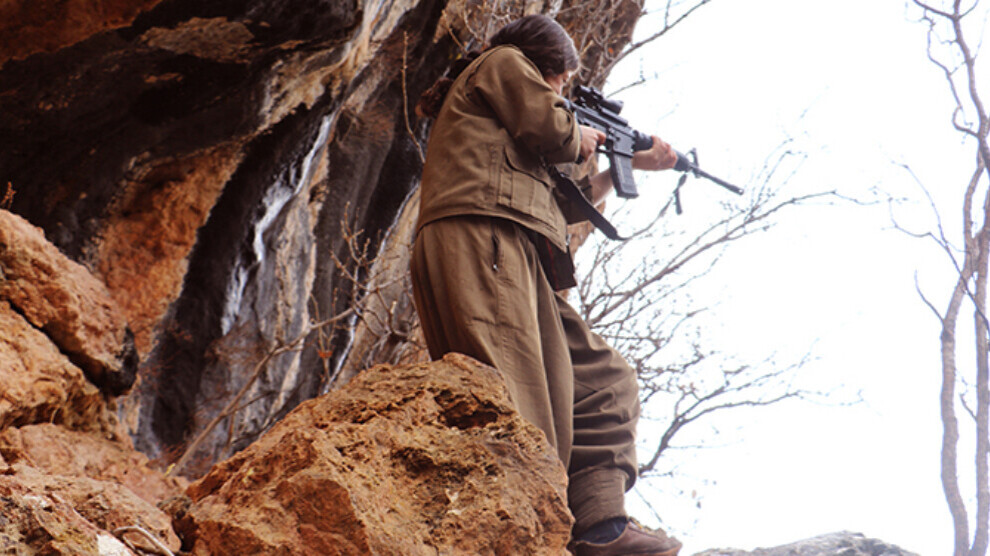 HPG-BIM released a statement providing the latest information on the guerrilla resistance and the Turkish army's attacks in southern Kurdistan, northern Iraq.
The statement reads:
"In the Werxelê Resistance Area in the Avaşîn region:
– In the evening of 13 September, the invading Turkish army wanted to move forward after bombing the Werxelê Resistance Area with heavy weapons. Clashes took place following the intervention of the Werxelê fighters. The Turkish troops could not advance further as a result of the great resistance developed by our forces.
VILLAGES BOMBED
On 13 September, Turkish helicopter mobility was observed on the Qaşura line in the Metîna region. The vicinity of the villages of Êdinê, Deşîşê, Kêste, Hirore and Serarû in the Kanî Masî in Amadiya district, as well as the Kêla Qûmriyê and Koordîne areas were bombed by attack helicopters and howitzers fired from the outposts on the border line.
Intense bombings carried out by the invading Turkish army caused serious material damage in the settlements, vineyards and gardens belonging to our people in Southern Kurdistan.
–On 13 September between 15:27 – 19:10, the Şiyê village and Deştan Kafya area of ​​Dinartê sub-district in the Akra district were bombed by Turkish fighter jets."