HPG guerrilla martyred in Gare
The Turkish army carried out a massive bombardment on guerrilla areas in southern Kurdistan last Sunday. A guerrilla by the name of Andok Oremar was martyred in the attack.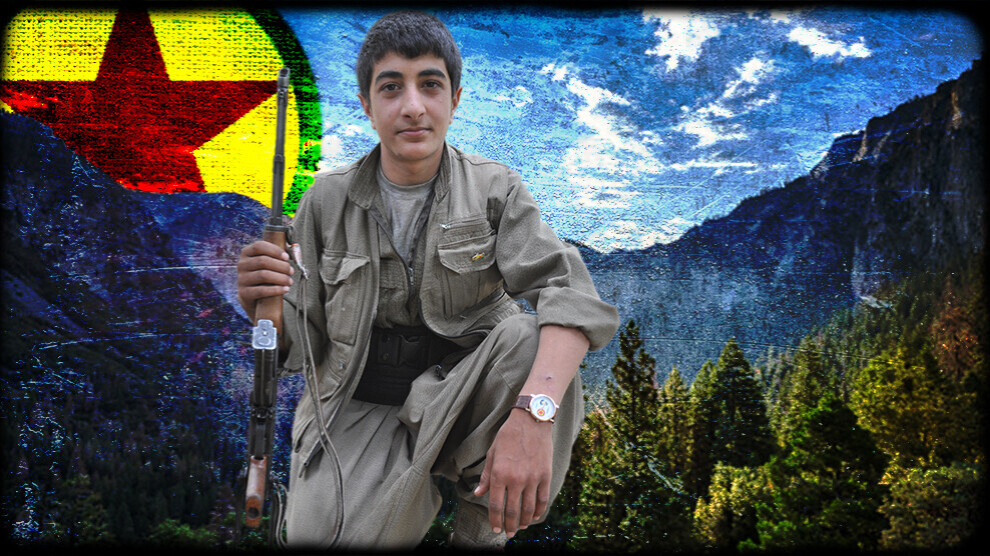 The Press Office of People's Defense Forces (HPG) announced that a guerrilla by the name of Barış Saydan (Andok Oremar) was martyred in an air attack of the occupant Turkish army on the Zêvkê village in the Gare region, southern Kurdistan.
"The Turkish army is seeking to make its historic defeat in Garê forgotten by carrying out air operations and bombardments against the Medya Defense Zones. Such efforts will not save the Turkish army which has lost its will to fight the guerrilla on the ground. The colonialist genocidal Turkish state, which only carries out air strikes is deceiving the society and the public by waging a special psychological war. The Kurdistan Freedom Guerrilla has debunked all the lies of the Turkish state so far, and will share the facts with our people and the public by representing the truth," said the statement.
Details of the air strikes carried out by the Turkish army on Medya Defense Zones on April 4 are as follows:
On April 4, at 10:50 am, the Golka area in the Metina region was bombed by fighter jets.
On April 4, at 11:20, the Small Cilo area in the Zap region was bombed by fighter jets.
On April 4, between 20:00 and 22:00, the Zêvkê village in the Bergarê area of ​​the Garê region was bombed. A guerrilla by the name of Andok Oremar was martyred during this bombardment.
A GENUINE APOIST FIGHTER
The HPG statement said the following on the story of the fallen fighter, "Our comrade Andok was born in the patriotic Gever district of Hakkari. His personality was shaped by the patriotic culture and serhildan (uprising) tradition of the Gever people, and he would always dream of becoming a Kurdistan Freedom Guerrilla and meeting the mountains of Kurdistan. Our comrade Andok, originally from Oremar, started to fight against the colonialist genocidal Turkish state at a younger age and took part in youth organizations influenced by the actions of the Kurdistan Freedom Guerrilla who had made history in Oremar. He joined the guerrilla ranks in the mountains of Kurdistan when he grew up. He managed to become a genuine Apoist militant by studying the Apoist ideology and philosophy. Comrade Andok, who rejected any outcome other than success in all fields of work, was martyred in a bombardment that on the Garê area.
He was active in the youth movement and fulfilled a childhood dream by joining the guerrillas. In the mountains, he quickly became accustomed to guerrilla life and came to grips with Abdullah Öcalan's ideology. He managed to become a capable Apoist militant. His last duty station was Gare."
Based on the spirit of Garê victory, HPG promised to follow in the footsteps of martyrs and crown their memories with victories and extended their condolences to the family of their martyred comrade, the people of Oremar and all the patriotic people of Kurdistan."