HDP deputies visit family of YJA Star guerrilla Evin Encü in Roboski
Evin Encü was one of six YJA Star fighters who fell in clashes in Besta two weeks ago. HDP MPs Nuran Imir and Hasan Özgüneş visited her family in Roboski.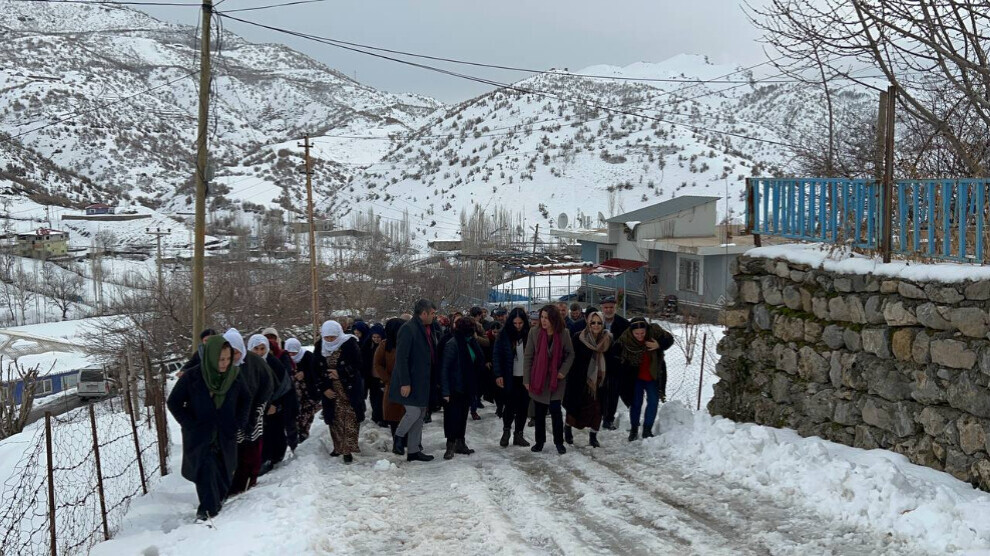 HDP MPs Nuran Imir and Hasan Özgüneş visited Evin Encü's family in Qilaban (tr. Uludere) near Şirnex (Şirnak). The Kurdish women's guerrilla organization YJA Star fighter fell two weeks ago in clashes with Turkish army units in the Besta region. She was buried last Wednesday in her native village of Roboski. Turkish authorities had refused to release her body for several days.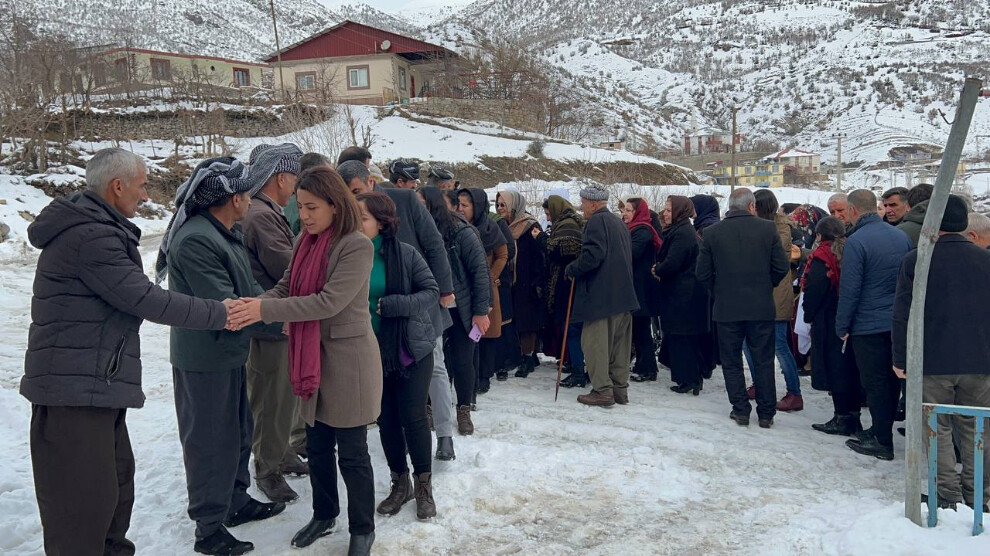 Deputies Imir and Özgüneş were accompanied by more than a hundred people during their condolence visit. Among them were party members and activists from the solidarity association MEBYA-DER. When they arrived, they were first greeted in the village square by the relatives of the fallen guerrilla. Then we went together to the mourning house.
"The attitude of the people of Botan to this climate of tension and war is historic," Imir said in a short speech. "They will determine the course of this conflict. Whether young or old, families, tribes, political parties and civil society, our common concern is to end this situation. We don't want war."