Guerrillas: We will win a victory with the spirit of Newroz
"We will lead this war to victory with the spirit of Newroz," say the guerrillas fighting in the mountains of Kurdistan.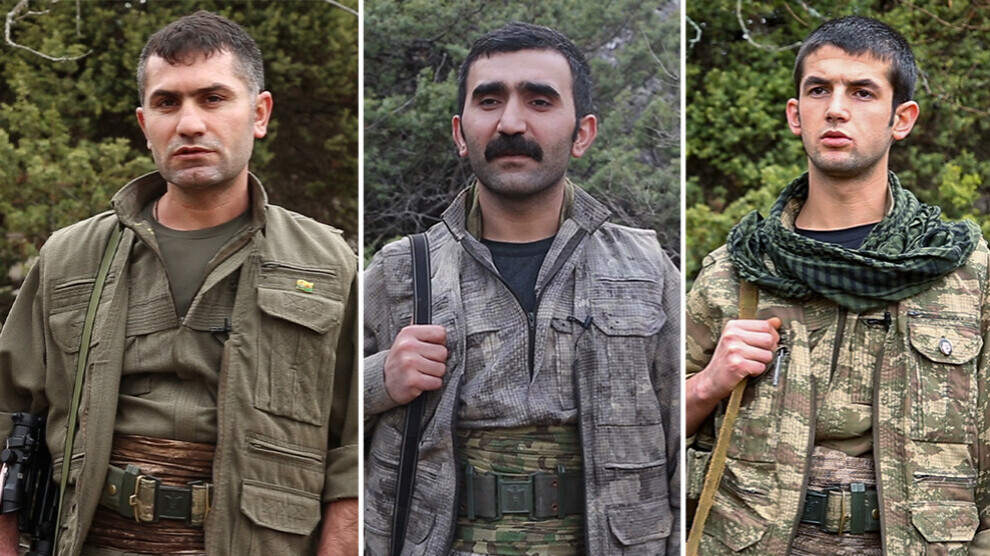 HPG (People's Defense Forces) guerrillas Serhed Giravî, Baz Mêrdîn and Cesur Roboski spoke to the ANF about the forthcoming Newroz Festival on March 21, which Kurds welcome as a day of resistance.
Serhed Giravi: As Kurdistan freedom guerrillas, we are welcoming Newroz with enthusiasm and excitement. Our people are familiar with the genocidal attempts of the occupying enemy. We will lead this war to victory with the spirit of Newroz. We especially appeal to women and young people; they should increase their struggle and join the guerrilla forces in order to defeat the enemy and achieve freedom.
Baz Mêrdîn: Kurdish leader Abdullah Öcalan flourished this movement to this day through a new intellectual breakthrough on Newroz Day 49 years ago. Newroz has always led to new breakthroughs. This Newroz marks the 50th anniversary of our movement. The main goal of our movement is the physical freedom of Öcalan and the freedom of Kurdistan. In the last 50 years, the Kurdish people have carried out an outstanding struggle and paid a huge price.
Cesur Roboski: We are fighting with the spirit of Newroz. We will defeat the AKP-MHP fascism with this spirit. If our people support us collectively, we will end the occupation together as the people and the guerrilla. We congratulate Öcalan, the comrades in prisons and the people of Kurdistan for the upcoming Newroz. We believe that our people will ensure broad participation in the celebrations and send a strong message to the enemy. On this basis, we will make this year's Newroz the Newroz of freedom for Öcalan and the people of Kurdistan.
RELATED NEWS: