Guerrillas in continuous resistance in South Kurdistan
14 soldiers have been killed in guerrilla resistance actions against the Turkish occupation of South Kurdistan.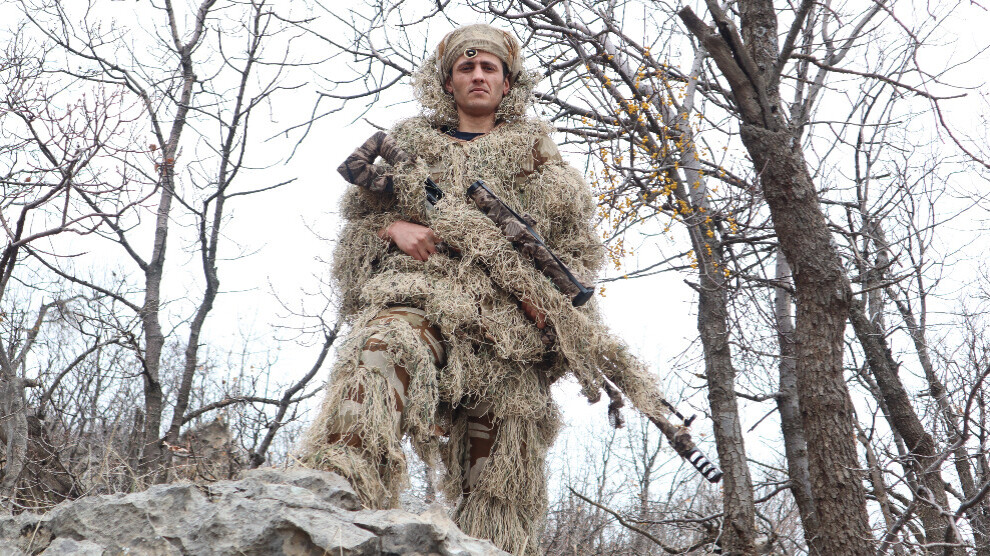 During the latest actions against the Turkish invasion in Southern Kurdistan (northern Iraq), at least 14 members of the occupying forces were killed by guerrillas and another one was injured between 4 and 7 August. This was announced by the press office of the People's Defense Forces (HPG) in its daily statement on the war in the Medya Defense Zones.
In Xakurke, a Turkish military position at Girê Koordîne came under fire with heavy weapons on Saturday and was destroyed, leaving the two soldiers inside dead. The guerrillas dedicated this action to HPG commander Agit Garzan and the two Iraqi security officers Mohammed Rushdi and Zubair Hali. They had been murdered by a targeted Turkish drone attack during a meeting in the southern Kurdish town of Bradost in August two years ago.
In the Girê FM resistance area in Metîna, the guerrillas carried out a total of four sniper actions against the occupation forces on 4 and 6 August. Five soldiers were killed, and a military radar installation was destroyed. Two other military personnel were fatally injured in a guerrilla sabotage action.
Snipers were also deployed at Girê Cûdî, and an attempted advance of Turkish forces on the massif was thwarted. At Girê Amêdî, an incursion by enemy troops that followed a bombardment was also successfully repelled as the guerrillas responded with a raid-like assault. A total of five soldiers were shot dead during these actions.
The HPG pointed out that the Turkish army continues to use chemical weapons in its invasion of southern Kurdistan in order to get closer to its goal of occupation. According to the statement, there have been at least ten such attacks with chemical weapons within 24 hours, targeting the underground tunnel facilities and defence positions at the Amêdî and FM hills as well as in the Karker area.
During the same period, 14 airstrikes were carried out by the Turkish army in southern Kurdistan. Four of these bombings were carried out by fighter planes, while several combat helicopters were used for twelve other air strikes. Affected by the attacks were Saca, Gundê Dirê in Gare, the Qaşûra line in Metîna, the Kuro Jahro and Girê Cûdî. The Girê FM was shelled by Turkish outposts.