Guerrillas hit Turkish forces in Heftanin, Metina and Avaşin
YJA Star and HPG guerrillas struck the Turkish occupiers in the Medya Defense Zones in southern Kurdistan. One Turkish military position was completely destroyed and a camera surveillance system was seized.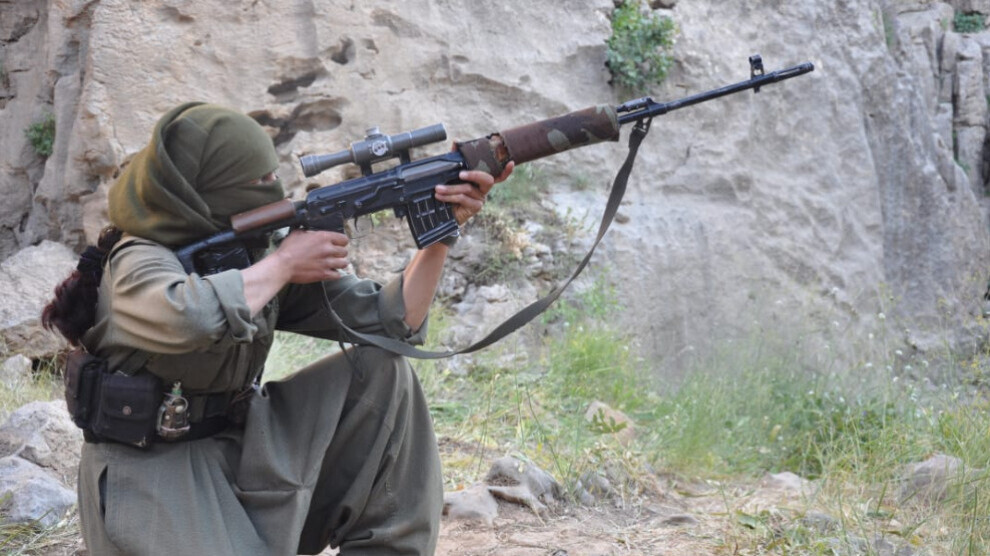 The Press Centre of the People's Defense Forces (HPG) released a statement providing information about the latest guerrilla actions and Turkish invasion attacks in southern Kurdistan (northern Iraq).
On October 3, the Turkish forces working on the construction of a military road on Hill Koordîne in the Pîrbila area of Heftanîn were struck by YJA Star forces with heavy weapons. One military position was destroyed and 1 earth digging vehicle used for road works was hit as a result of this successful action, according to the HPG report.
On October 4, guerrillas seized a camera surveillance system installed by the occupiers at Hill Azad in Metîna. Also on Monday, another YJA Star action targeted the Turkish troops at the Werxelê mountain range in Avaşîn. Targets fired at with heavy weapons were hit with pinpoint accuracy, according to HPG. At eight o'clock today, a Turkish unit in the Mervanos area, also in Avaşîn, was fired upon with heavy weapons. The number of soldiers killed or wounded could not be determined, it said.
Attacks of the Turkish army
HPG reported continued attacks by the Turkish army on the Medya Defense Zones over the past two days. According to the statement, the Koordinê area in Metîna was bombarded with howitzers and mortar shells from Turkish border posts on October 3. This caused a fire to break out in the area, which is still ongoing.
The Werxelê resistance area came under attack with heavy weapons and helicopters into the night on Monday. On Tuesday morning, the shelling with heavy weapons continued.
The Geliyê Basya and Girê Kartal areas in Avaşîn, as well as the village of Dêşîşê and the Koordîne and Kela Qumriyê areas were attacked by helicopters on Monday evening. In the Zap region, the Çiyayê Reş area was bombed by fighter jets.