Guerrilla resistance against Turkish invasion continues
The Turkish army is escalating airstrikes and continues to use chemical weapons against the guerrillas in southern Kurdistan in order to break the resistance to the invasion. At least 63 aerial attacks were recorded by the HPG on Sunday alone.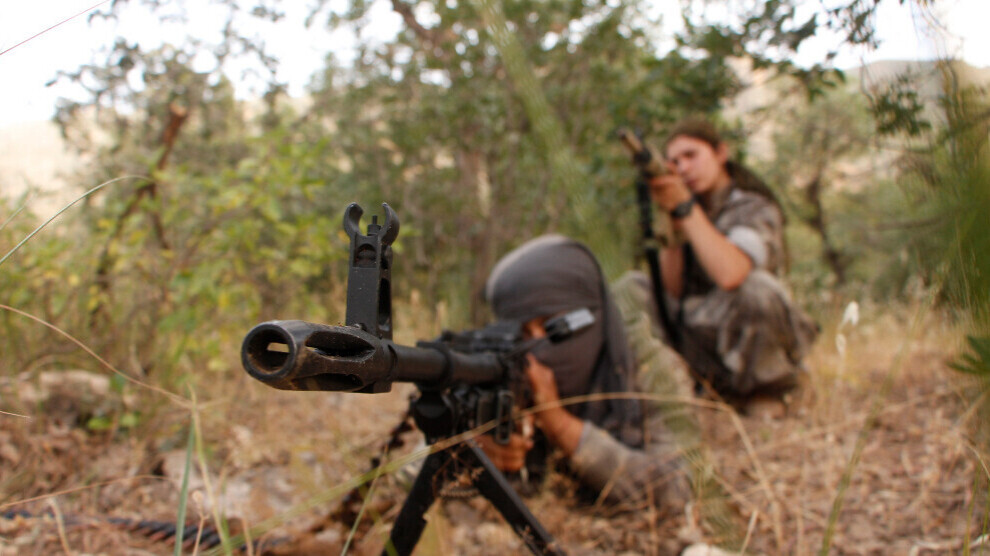 The Turkish army escalates air attacks on southern Kurdistan (northern Iraq) and continues to use chemical weapons against the guerrillas in order to break the resistance against the invasion, reported the media and communication centre of the People's Defence Forces (HPG) in an overview of the war events in southern Kurdistan. According to the HPG statement on Monday, at least 63 airstrikes were carried out throughout yesterday, in parallel to six attacks with chemical warfare agents. The shelling was accompanied by heavy artillery fire from outposts on the border.
Most of the air strikes were carried out by combat helicopters, and eleven air strikes by warplanes. These were directed against the village of Gundê Gorkê in Gare and the guerrilla areas of Çarçel and Girê Hekarî as well as the village of Gundê Şêlazê in Metîna. The chemical weapons attacks targeted the guerrillas' defence positions on Girê FM, in Sîda and in Çemço.
On the other hand, HGP said, the guerrillas continue to resist the Turkish occupation forces with creative tactics. In the Zap region, Turkish military units in the vicinity of the "Şehîd Agir" defence facility in Sîda were struck by guerrillas with heavy weapons, and in Çemço, an attempt to advance on the guerrilla position Şehîd Serxwebûn was met with a sabotage operation. Mobile units of the Free Women's Troops (YJA Star) also struck the invading forces here. One occupier was killed in the action with heavy weapons. Another soldier was shot dead in a sniper action on the Girê Amêdî in Metîna.
With a second guerrilla sabotage in Zap, HPG and YJA Star guerrillas also targeted a Turkish squad that was moving in the vicinity of the Şehîd Felat tunnel facility for the purpose of installing a device to inject toxic fumes. The device was completely destroyed in the targeted action, and chemicals belonging to the occupying forces were destroyed. In Saca, the guerrillas fired on a transport helicopter. According to HPG information, the aircraft approached the area on Sunday evening in order to drop off airborne troops, and the attempt was prevented by guerrillas. A second troop transport was foiled in Çemço by heavy artillery fire from HPG and YJA Star. In Karker, an attack helicopter was struck by the guerrillas in the middle of an attack flight and forced to retreat.