Gorran Movement deputies visit Maxmur Camp still under embargo
Deputies from Gorran Movement in the Kurdistan Region Parliament, have visited Martyr Rüstem Cudi (Maxmur) Refugee Camp.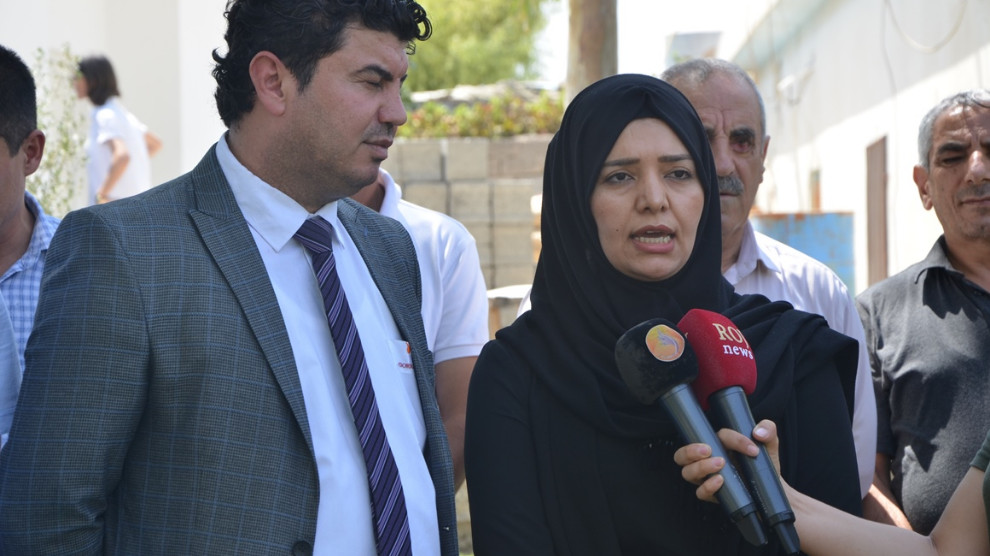 Goran Ömer and Şirin Emin visited the Maxmur Camp which is still under embargo after 42 days. Parliamentarians were welcomed by the rulers of the Maxmur People's Assembly.
Şirin Emin said: "We came to Maxmur and witnessed the embargo. There is a heavy embargo on Maxmur. The situation of patients, students and the people of Maxmur working in Hewlêr is very bad."
Şirin Emin called on the Parliament of the Kurdistan Region, the Government of the Kurdistan Region, the Iraqi Government, the United Nations (UN) and human rights institutions to act and show sensitivity.
"The pressures against the migrating people are unacceptable", said Emin, adding: "The government has not made an official statement about the embargo. No one knows why the embargo was implemented. The public learned about the decision from the social media. Turkish MIT [secret services] was killed in Kurdistan Region. Since then, a heavy embargo has been imposed on Maxmur. If there is someone guilty in Maxmur, they can solve the problem through court. If no one is guilty, why is the embargo imposed on refugees? The lives of 12,000 people are in danger."
Maxmur People's Assembly Co-Chair Filiz Budak thanked the Gorran Movement deputies for their visit and said: "We were happy that the Gorran Movement deputies paid us a visit during such an important moment. There is a heavy embargo on the camp. We need the support of the people of Başur. We need unity in such a process. Some forces do not want Kurds to unite. The Kurdish people need to respond to the occupation with unity."