Four villagers wounded in Turkish warplanes attack on Xakurke
Turkish warplanes targeted peasants in the Sheikh Zade valley early in the morning, and four villagers were wounded.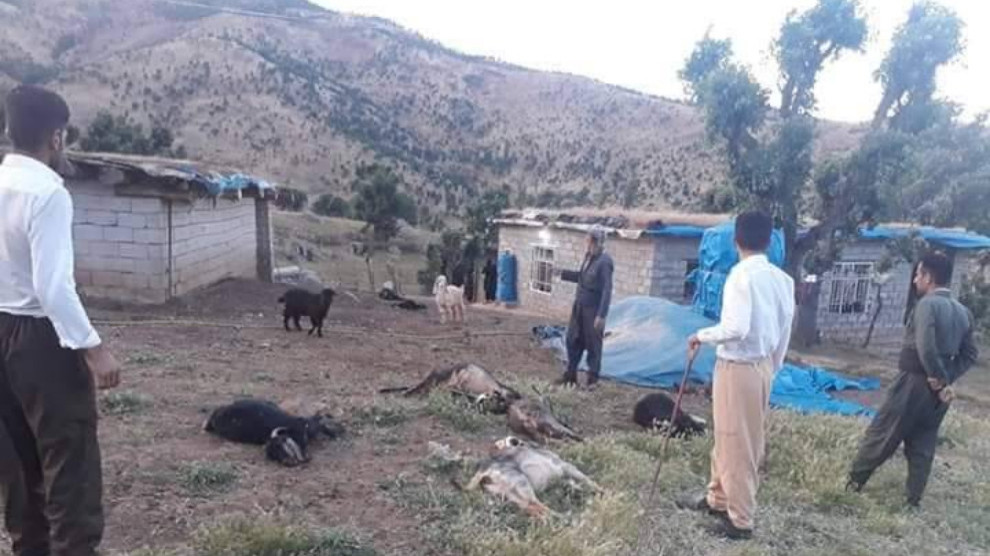 The invasion attempt of Xakurkê by the occupying Turkish state continues, as the attacks on villages.
The attacks systematically hit peasants' lands, fields, vineyards and gardens that are set on fire. On Tuesday evening, the lands belonging to the villagers in the valley of Şehy Zade were set on fire.
The villagers, who rushed out to extinguish the fire at 6 am this morning were targeted by Turkish warplanes.
Four villagers were wounded in the attack, one of them seriously. Two of the villagers were named locally as Jabir and Xoshevi.
Local sources informed ANF that the wounded are from the village of Merga Reşê in Şeyh Zade valley and are being treated at Soran hospital.