Football tournament in Qandil
In the town of Binare Qandil, social life is maintained despite the threat from Turkey. Still today, the starting signal for a football tournament is given by the youth movement of Southern Kurdistan.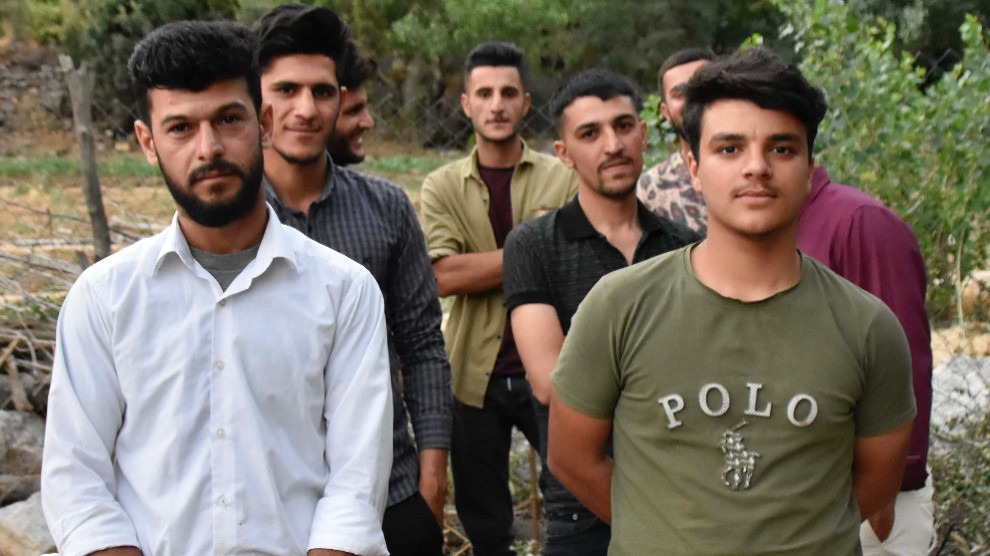 In the town of Qandil in Southern Kurdistan, a football tournament will be kicked off on Sunday, which is jointly organised by the nationally networked groups "Revolutionary Youth" and "Fighting Young Women". The event is part of the "mobilization offensive for Heftanin" that has been proclaimed in the entire Qandil region in response to the attacks by Turkey. The motto of this campaign is: "For a free and independent Kurdistan - smash fascism and occupation". 
The football tournament is also supposed to be an act of commemoration of Diyar Xerib (Helmet). The revolutionary from Southern Kurdistan died one year ago today during a targeted air strike of the Turkish army in the Qandil Mountains. Diyar Xerib was a member of the Presidential Council of the KCK. Two guerrilla fighters also fell alongside him.
According to the local group of the "Revolutionary Youth" in Binare Qandil, 18 clubs are participating in the tournament, which is scheduled to run until the end of July. Each team consists of nine players from different villages of the town. The kick-off for the opening game is on Sunday evening at 18 o'clock.
After the annual prayer for Diyar Xerib at the cemetery in Qandil, activist Bihêz Feqe said that life in the region, especially in the border area, had become difficult due to the attacks of the Turkish army. "The Turkish state claims to bomb PKK positions. This is only a pretext for the expulsion and occupation of our regions. The attacks do not differentiate between PKK fighters and civilians. The recent air raids have made this clear once again."