Footage from guerrilla action against secret Turkish unit
Guerrillas continue their actions against the invading Turkish troops in southern Kurdistan, northern Iraq.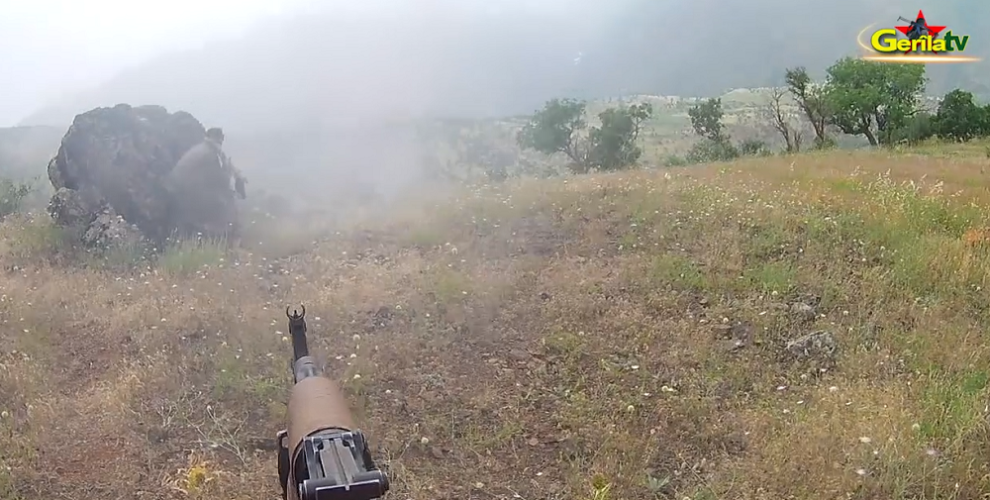 Gerîla TV has released footage from an action in which guerrillas targeted a secret unit of the Turkish army in Sidekan, southern Kurdistan.
HPG Press Office had previously announced that guerrillas put the secret unit under surveillance before hitting them in Alî Dirêj area on May 31.
The footage published by Gerîla TV shows guerrillas surrounding and hitting the Turkish soldiers. According to the HPG Press Office statement, 5 soldiers were killed and their arms were seized by the guerrillas in this action.