Five minutes of commemoration in Shengal
On the sixth anniversary of the ISIS massacre of the Yazidis in Shengal, a five-minute commemoration took place throughout the region.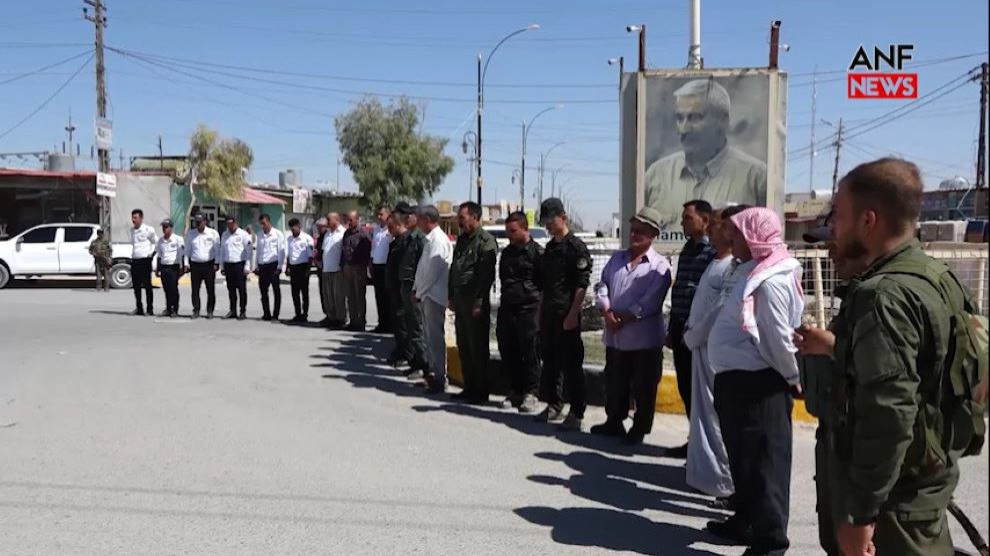 At ten o'clock local time, life in the Yazidi settlement area Shengal (Sinjar) came to a standstill for five minutes. The people in the region commemorated the victims of the genocide and femicide committed by the so-called "Islamic State" on August 3, 2014.
Xwedêda Elyas, the co-chair of the Sinûnê People's Council, told ANF: "Today is the sixth anniversary of the genocide. That is why we are gathered here today. We remember all the victims and all the fighters who died in the resistance. As you know, today is a black day for the Yazidi community. It is a painful day. It is also a day of shame for the world that remained silent on the subject."
The KDP promised to protect Shengal from the ISIS invasion, Elyas recalled and continued: "When the attack began, the Peshmerga, along with their weapons, withdrew in a flash and left the Yazidis to their assassins. Without the freedom fighters of HPG and YPG/YPJ, all Yazidis in Shengal would have been massacred. The whole world knows who defended the Yazidis and did not allow the Yazidi faith and culture to be destroyed," said the chairman of the People's Council of Sinûnê.