"Entering the Iraqi parliament will be a gain for the Yazidis"
Yazidis from Afrin Canton who migrated to Shehba have urged the Yazidi community to support the PADE candidate, noting that representation in the Iraqi parliament would be a gain for Yazidis.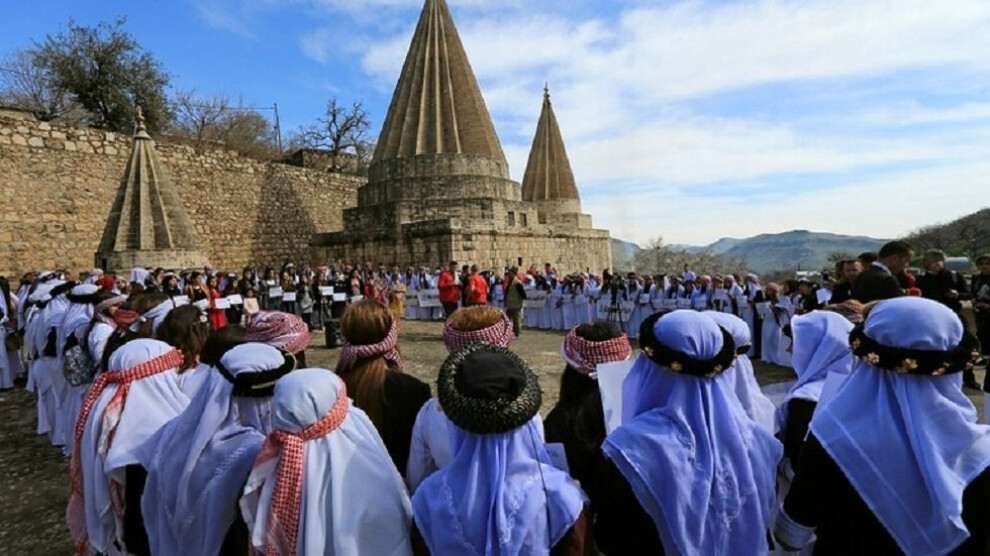 The Yazidi Freedom and Democracy Party (PADE) will run their candidate, Şêx Semir Derwîş in the Iraqi parliamentary elections on October 10. Speaking to ANHA, Yazidis from Afrin Canton who moved to Shehba because of the Turkish invasion of their land, stated that the PADE candidate should be supported in order to gain entry into the Iraqi parliament.
'WE SHOULD SUPPORT OUR REPRESENTATIVES AGAINST THE PLAN TO EXTERMINATE YAZIDI KURDS'
Mistefa Nebo, Executive Board Member of the Afrin Canton Yazidi Union, stated, "After the failure of the ISIS gangs' plan to exterminate the Yazidi Kurds in Shengal in 2014, after the liberation of the city, the establishment of its administration, and the formation of the defence unit, the gangs want to resume their old plans. As a result, their plans must be disrupted and prevented from progressing to the next step. This will be possible if the Yazidis are represented in the Iraqi parliament and their rights are defended."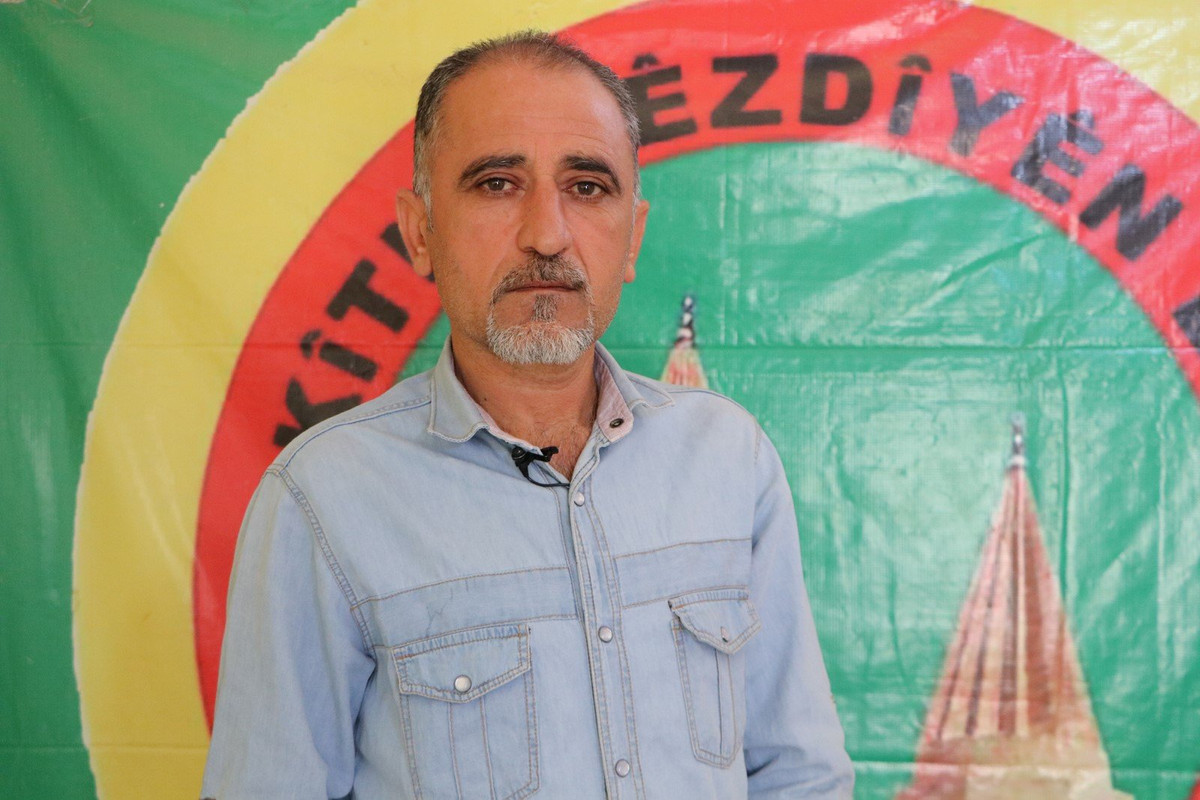 'YAZIDI SOCIETY CAN PROTECT AND GOVERN THEMSELVES'
Mistefa Nebo noted that the Yazidi community today has power and ideology in Shengal, saying, " Yazidis in South Kurdistan must make an effort to have their voice heard in the Iraqi parliament. This would be a response to all hegemonic forces, particularly Turkey, for the Yazidi massacre and occupation of Shengal."
'TAKING PLACE IN THE IRAQI PARLIAMENT WILL BE A GAIN FOR THE YAZIDI SOCIETY'
Supporting PADE candidate Şêx Semir Derwêş, Afrin Yazidi Union Member Arîvan Menan said, "Being in the Iraqi parliament will be a gain for the Yazidi community.  This would defend the Yazidis against a Turkish decree, ensuring that massacres like those committed by ISIS mercenaries in Shengal in 2014 do not occur again."
Arîvan Menan concluded her speech with the following words: "The stage we are at is not the same as in the past. The Yazidi community must demonstrate its ability to govern and protect itself through the Iraqi parliamentary elections."