Eight people killed in ongoing protests in South Kurdistan
In Sulaymaniyah, a demonstrator was shot dead by security forces during protests against government and mismanagement. The Governorate's High Security Council has announced that it will prevent unauthorized demonstrations.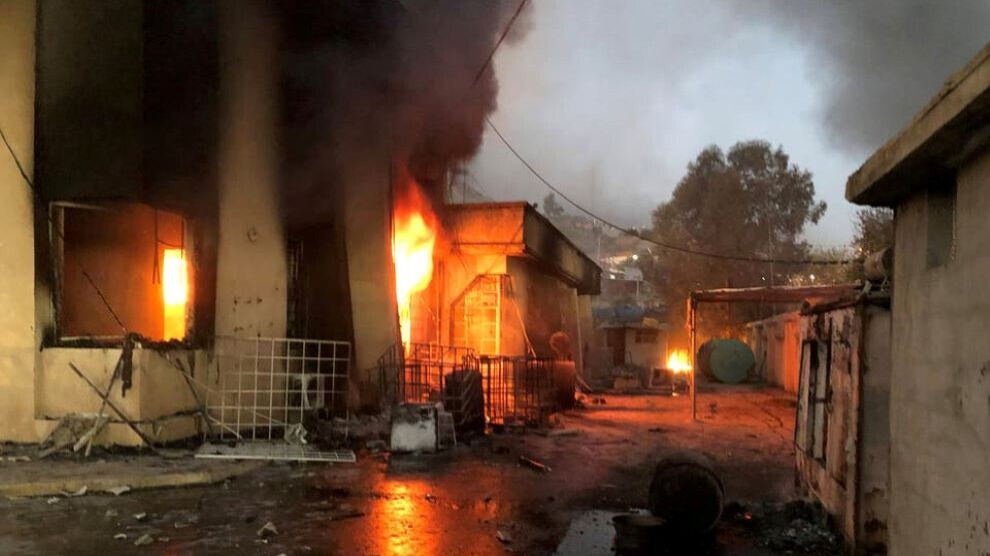 In Halabja and in the district of Erbet near Sulaymaniyah, anti-government protests continued in the evening hours. According to RojNews, a young man was shot dead by security forces in Erbet while three people were injured.
Meanwhile, the High Security Council of Sulaymaniyah has announced that it will no longer tolerate unauthorized demonstrations. Accordingly, the perpetrators who have damaged or incited state property are being sought. The commission called on political actors and the media to behave responsibly.
In the Sulaymaniyah region, protests have taken place during the day in many places. Especially in Ranya, Qeladiz, Dukan, Chamchamal, Piremegrun and Derbendixan, masses have once again taken to the streets.
Two people died in the protests on Wednesday. According to witnesses, the second victim is a man between 50 and 60 years of age who was beaten to death with batons by the security forces in Dukan. On Monday and Tuesday, six people lost their lives, including a 12-year-old.
Since December 6, protests against the non-payment of wages for public employees, rampant corruption, a lack of state services, especially in the electricity and water supply, and very high unemployment have escalated. In several cities, the headquarters of the governing parties KDP and PUK as well as authorities were set on fire. The security forces are cracking down on the demonstrators with great brutality; eight people have been killed since December 2. Dozens of other people have been injured, some of them seriously. Seven of the deaths were caused by the use of firearms by the security forces, two of the demonstrators killed were minors.
Prime Minister Masrour Barzani (KDP) spoke about the protests on Wednesday after a cabinet meeting and blamed "provocateurs coming from outside", claiming that the riots were directed against the status of the Kurdistan region.
Sulaymaniyah, Halabja, Raperin and the Germiyan region were sealed off by government order yesterday, and entering and leaving the villages is forbidden until further notice.
RELATED NEWS: