Edhem Barzani: I can't live under Turkish occupation
Edhem Barzani, a former member of the KDP Board of Directors, said he could not live under Turkish occupation and was leaving but added: "My work on the Revolutionary People's Movement continues and I will return to Kurdistan soon."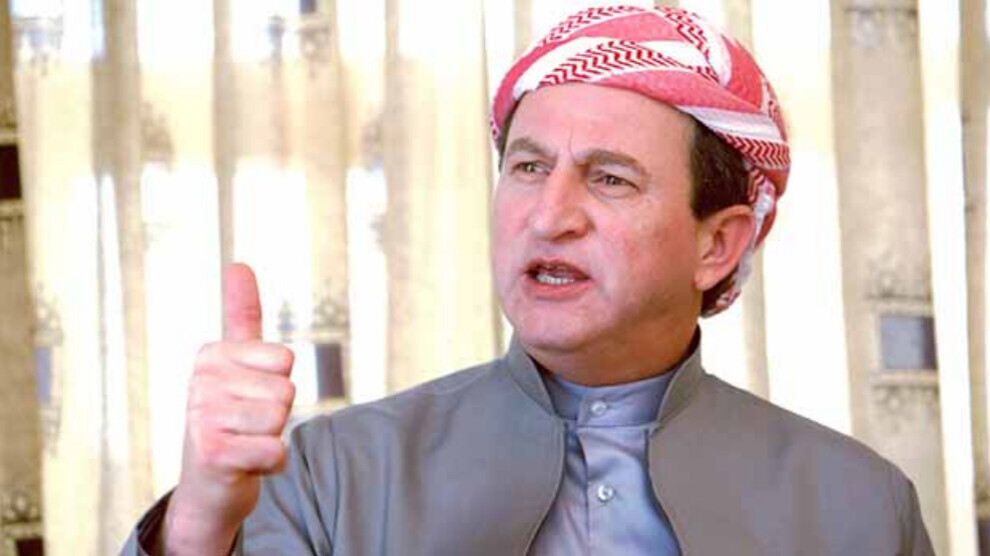 Edhem Barzani, a former member of the KDP Executive Board, sent an open letter to the Kurdistan Federal District Office and Iraq, the United Nations, political parties and non-governmental organizations regarding the occupation of the Turkish state in South Kurdistan and drew attention to the danger of the occupation. Barzani, who was subjected to intense pressure in the region after his letter, stated that he could never live in a place occupied by the Turkish state and said that he is leaving Kurdistan of his own free will.
Politician Edhem Barzani spoke to ANF and said he could not live in a territory occupied by the Turkish state and with the regional government remaining silent about it. Edhem Barzani added: "I never fled Kurdistan. I will return to my country as soon as possible with the Revolutionary People's Movement. The people support my work and efforts in this direction. I do not trust any party, I lean on the Revolutionary Movement. So I will return to Kurdistan as soon as possible."
Edhem Barzani drew attention to the open letter he sent and underlined this part: "As it is known, the Kurdistan region territory, especially the Behdinan area, is undergoing heavy air strikes. The Turkish state army, which goes 40 kilometres deep in some areas, leaves the Kurdistan soil face to face with difficult conditions and illegal military occupation."
Barzani also emphasized that dozens of Kurds have been killed and that the people of the region have been displaced and expelled from their homeland and stated the following about the pillaging of the Kurdistan nature by the Turkish state: "The beautiful lands of Kurdistan, which are the common heritage of humanity and the national capital of the Kurds, are systematically burned and plundered under the pretext of defense."
Edhem Barzani made the following call against the occupation: "I call on all parties responsible for the government to put pressure on Iraq, the United Nations and countries that respect human rights and peace, to stand up to prevent occupation and border violations, and to favour negotiations and bilateral relations. Based on past experiences, the Turkish state does not withdraw from territories on which it has settled militarily. The clearest example of this are the situations of Cyprus and Alexandria. So it is time to ring the danger bells. We all have to approach this situation seriously together. It is time for us to take a stand on this situation by refer to all international institutions."