Destruction and resistance in Sur exposed the AKP "reality"
The resistance against the ongoing destruction in Sur's Alipaşa neighborhood continues. Resident Hatun Tülay refuses to leave her home and says she saw the true face of the AKP, who she used to vote for, after the diggers came to Sur.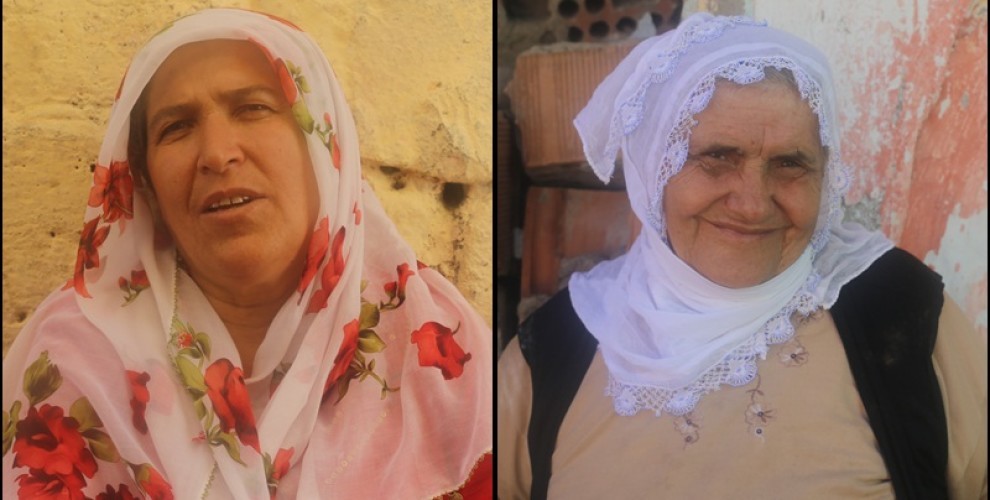 In Sur's Alipaşa neighborhood, in the 1st Plot Area, both the destruction and the resistance continue in people's living spaces. The water and power have been shut down by the ministry's orders for months as every method is attempted to push the citizens out. After the people tore down the barricades set up under police supervision, this week the neighborhood was surrounded by barricades again and it has turned into a semi-closed prison.
"I CAN'T BE HELD IN WITH CONCRETE WALLS"
Neighborhood resident protesting the destruction Hatun Tülay said: "They tell me to give up my home for 3 flats. My home, my living space. It is so much more beautiful than the apartments they offer. If they think I will leave my own home and my own neighborhood to go to the housing they will build, they were wrong. I would rather live in the gardens and the orchards than being imprisoned behind concrete walls."
Hatun Tülay said she was threatened by the police countless times and was told, "the area has been expropriated, you have to leave or we will force you out." Tülay said: "I would rather die than leave my own home and stay in theirs. I will never ever leave my home. I will risk death if necessary. Let them come and see if they can take me out."
"KURDS MUST FOIL THESE TRICKS"
Hatun Tülay said she voted for the AKP twice before and continued: "I used to believe everything the AKP said, that's why I voted for them. I believed the AKP when they said the mosques were burned down by the youth during the Sur resistance, but when I see that the state tore down our house of mourning and cut off the mosque's water in Sur, I realized the truth, however harsh it was. This government cut off the water for people who went to the mosque for ablution and prayers. All Kurds need to come together against AKP's tricks and foil them."
"THEY SHOULD STAY AWAY FROM US"
An old woman named Hasine who lived in Sur for some 45 years voiced her protest: "First they cut off our water and power, and now they are attacking our house of mourning and our values. We don't want their measly money. They should stay away from us and our neighborhood. We are calling on all the people of Diyarbakır to come to Sur against these attacks."