Death fast activist: We will break the isolation with resistance
Merwan Memduh Ozdemir, who has been on a death fast for 5 days in Sulaimaniyah against the isolation, said: "We will break the isolation."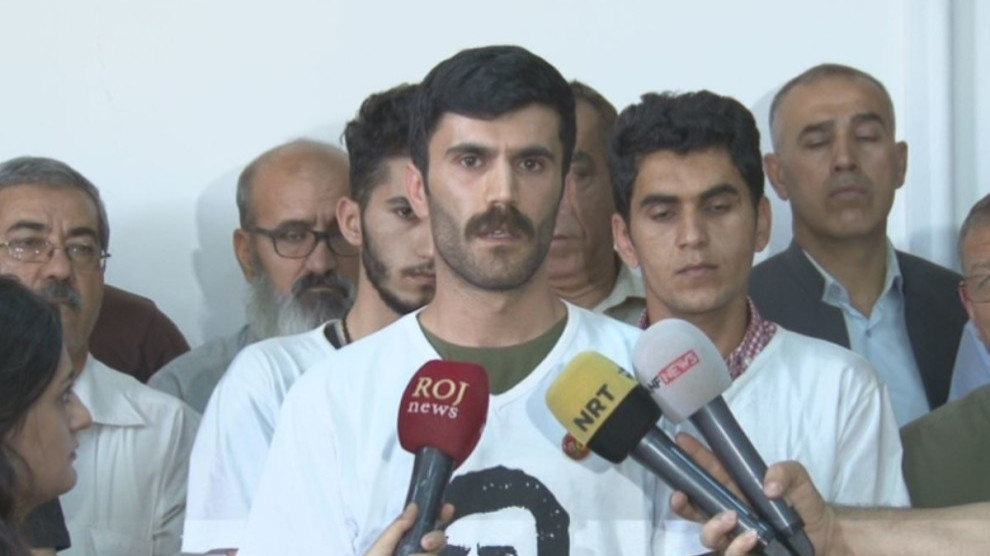 Merwan Memduh Ozdemir went on a death fast in Sulaimaniyah against the isolation imposed upon Kurdish People's Leader Abdullah Ocalan and continues his protest with determination on day 5.
Ozdemir is originally from Hakkari but moved to the Kurdistan Region 8 months ago due to the political pressure he was subjected to.
Ozdemir was arrested when he was 18 for attending political protests and has been detained several times afterwards.
"WE WILL BREAK THE ISOLATION"
Ozdemir said: "I thought I was late to join the struggle against the isolation, so I made this decision. Believing in something is half of achieving it. We will prevail with all 7.000 hunger strikers and we will break the isolation."
"I BELIEVE THE PEOPLE OF BASHUR WILL SUPPORT THE ACTIVISTS"
Ozdemir said there has been great struggles for freedom in Bashur (South Kurdistan) and added: "There have been many leaders to lead the struggle. The people of Bashur know very well what they must decide to achieve freedom. I believe the people of Bashur will support the activists."