Avaşîn Front through guerillas' cameras
The fighters on the Avaşîn Front report under artillery fire about a successful operation against the Turkish invasion troops.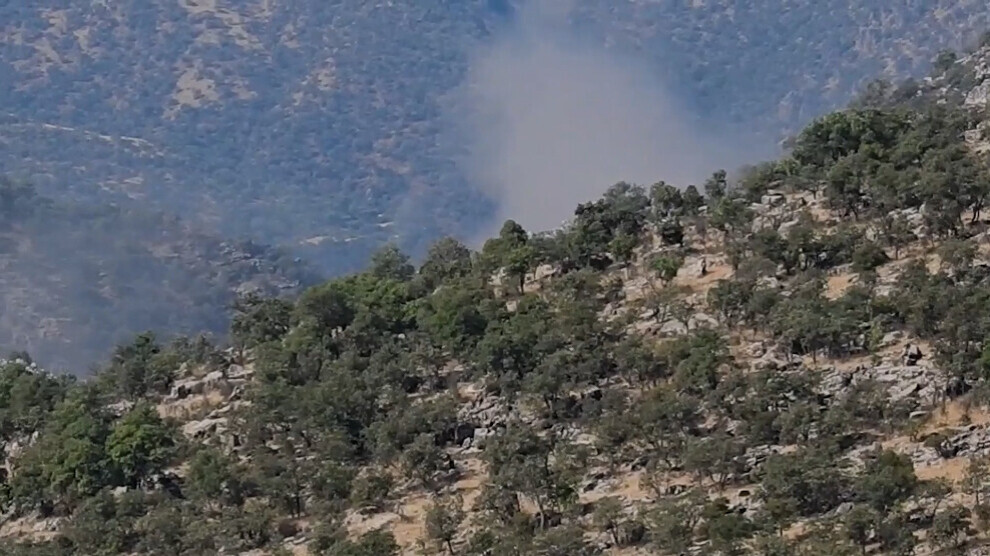 The fighters of the People's Defense Forces HPG and the women's guerrilla YJA-Star attack the Turkish invasion army in the South Kurdish region of Avaşîn every day in new ways.
The advance of the Turkish army is blocked by guerrillas entrenched in war tunnels: meanwhile, mobile guerrilla units in the area are attacking the Turkish army. The losses on the side of the guerrillas are low and the fighters move safely in the terrain. After an action on 18 July in Werxelê, guerrillas made a video of the artillery bombardment.
During their action, the guerrillas surrounded an army unit and killed five soldiers. The soldiers called for assistance from the military bases on the border, which then began to bombard the area with howitzers and mortars.
The video gives a picture of how safely the fighters can move in the region despite the fire. In the video, one of the fighters explains: "The Turkish occupation army is shooting at the Banista area with howitzers and mortars out of fear. The soldiers are afraid of not knowing what to do and are in a panic. Now they are shooting artillery to raise the morale of the troops. Our friends carried out a professional campaign a few minutes ago and have returned to their bases safe and sound. Now the Turkish soldiers are continuing their attacks to set the site on fire, destroy nature and cut down our trees. As can be seen in the pictures, they have not been able to achieve any results."