Asian countries will also protest Turkish occupation of Kurdistan
There will be actions and events also in various Asian countries on the International Day of Action against the occupation of Kurdistan by Turkey.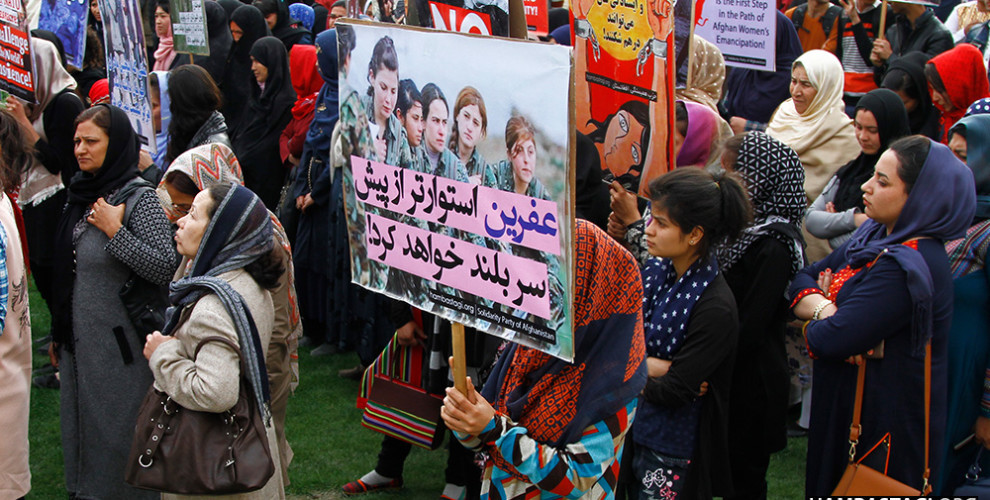 Next Saturday, May 26th, the International Day of Action against the Occupation Policy of the Turkish State in Kurdistan will take place. In addition to actions in various European and Latin American countries, events and actions will also take place in countries such as Pakistan, India and Afghanistan.
In this scope, a discussion event on Kurdistan with broad civil society support is planned for the first time for this day in the Pakistani city of Lahore. A total of 17 democratic, left-wing and trade-union organizations as well as women's associations support the discussion. With the event, the Alliance also wants to initiate a signature campaign against the occupation of Bashur (southern) and Rojava (western) Kurdistan by the Turkish state.
In the Indian capital of Delhi, a people's forum on the Kurdish question and the occupation of Kurdistan by Turkey will take place on the same day. The planned People's Forum is part of the Asia-Europe People's Forum, which had already condemned the occupation of Afrin by Turkey at its last international gathering in Vietnam in April of this year in its statement on Syria.
Many well-known personalities and organizations from Asia support the call for the International Day of Action
The signatories of the call from Asia to the International Day of Action against the occupation of Kurdistan include:
Dr. Ela Gandhi, Gandhi Foundation
Prof. Dr. Anuradha M. Chenoy, Jawaharlal Nehru University
Prof. Dr. Kamal Chenoy, Jawaharlal Nehru University
Prof. Dr. Achin Vanaik, Professor Emeritus of International Relations, University of Delhi
Prof. Jose Maria Sison, Chairperson of the International League of Peoples' Struggle (ILPS)
Solidarity Party of Afghanistan - Hambastag
Association of the Revolutionary Women of Afghanistan (RAWA)
Association of Justice Seekers of Afghanistan (SAAJS)
Association of freedom-loving Afghan youth
Malalai Joya, Afghan politician
Selay Ghaffiar, Afghan activist
Belqis Roshan, Afghan Senator
Prof. Leeda Ahmad, instructor in Afghanistan
Dr. Yalda Ahmad Kabir, psychologist and member of Medica Mondale Afghanistan
Farooq Tariq Awami, spokesman for the Labor Party of Pakistan
Ziyad Faisal, spokesman for the Haqooq Khalq movement in Pakistan