Another mass grave discovered in Shengal
The remains of 11 Yazidis killed during the ISIS genocide against the Yazidi people in 2014 have been found in a mass grave in Shengal, southern Kurdistan.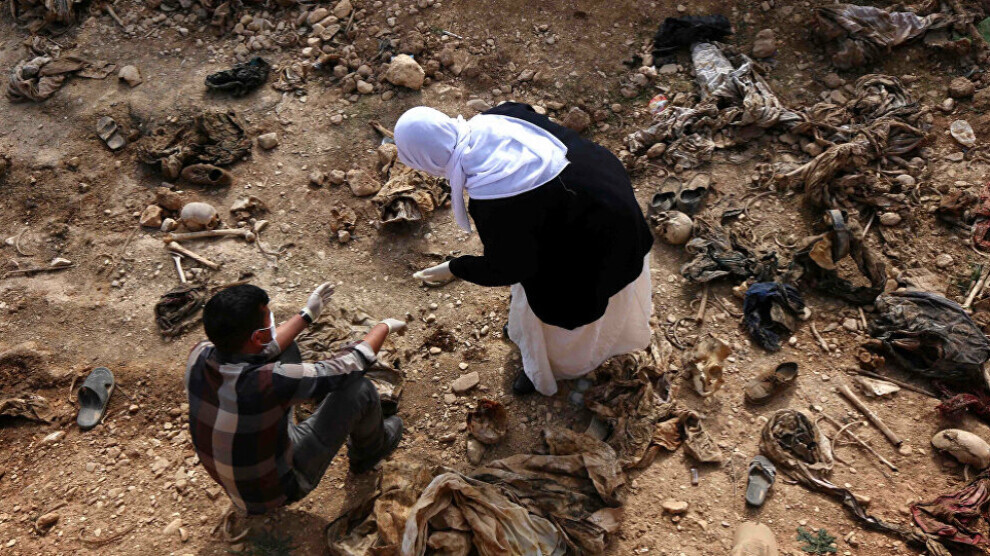 The Nineveh Forensic Medicine Institute has reported that a mass grave containing the bodies of 11 Yazidi people had been discovered in the Shengal region.
It is reported that the remains belong to Yazidis who were killed during the genocide of Yazidis by ISIS in Shengal in August 2014.
At least 85 mass graves of Yazidis have been found in Shengal and its surrounding areas so far.
The fate of the thousands of missing people is still unknown. ISIS kidnapped thousands of women and girls and sold them as sex slaves. It brutally murdered numerous women and girls.