Aggravated life sentence for a survivor of the Sur siege
One of the survivors of the Turkish military siege of the historic Sur district in the Kurdish metropolis of Amed has been sentenced to an aggravated life sentence.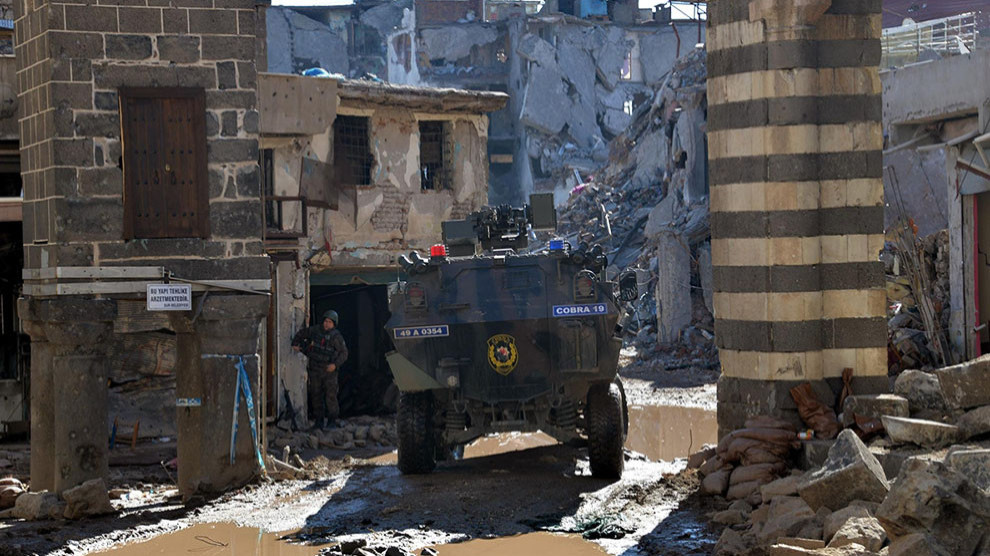 A Turkish court in Amed (Diyarbakir) has sentenced a survivor of the military siege of Sur to an aggravated life sentence plus 13 more years in prison. Mehmet Çoreşoğlu was one of dozens of people arrested after being evacuated from the embattled old town four years ago. 40 of them were later charged with destroying state unity and totality and membership of a terrorist organization.
Çoreşoğlu was seriously injured at the time of his evacuation. According to his own statements, he was injured in a bombardment of the house where he had sought refuge during the siege. Residues of antimony, a highly toxic alloying element used to control the hardness of the lead in ammunition, were found on his body. The prosecution based on this and claimed that Çoreşoğlu had taken part in the fighting. The civilian repeatedly denied this accusation at trial and declared that he had only come to Sur out of curiosity. He himself had lived in another district of Amed.
Another two of the ten people evacuated from Sur on March 2, 2016, together with Çoreşoğlu, were also seriously injured. One of them was Seniha Sürer, the co-chairwoman of the People's Council of Hasırlı in the Çınar district. Former HDP MP Sibel Yiğitalp had published telephone recordings with Sürer when she was still locked up in Sur. One of the conversations was interrupted by bombings. In another phone call at the time, Sürer said, "What they are doing to us here is beyond comparison".
The destruction of Sur
In November 2015 the destruction of Sur began with the declaration of a curfew. The historic town of Amed, which has a five-thousand-year history and is under the protection of UNESCO, had declared self-government shortly before. For about three and a half months, the residents resisted a barbaric concept of attack by the Turkish state. The destruction continues until today.