Afrin Defense Minister: "Turkey is preparing for mass deaths"
Afrin Defense Minister stated that Turkey is preparing the foundation for mass civilian deaths by circulating the narrative, "SDF wears civilian clothes", adding: "This is another method of the special war. They are creating the cover for civilian deaths.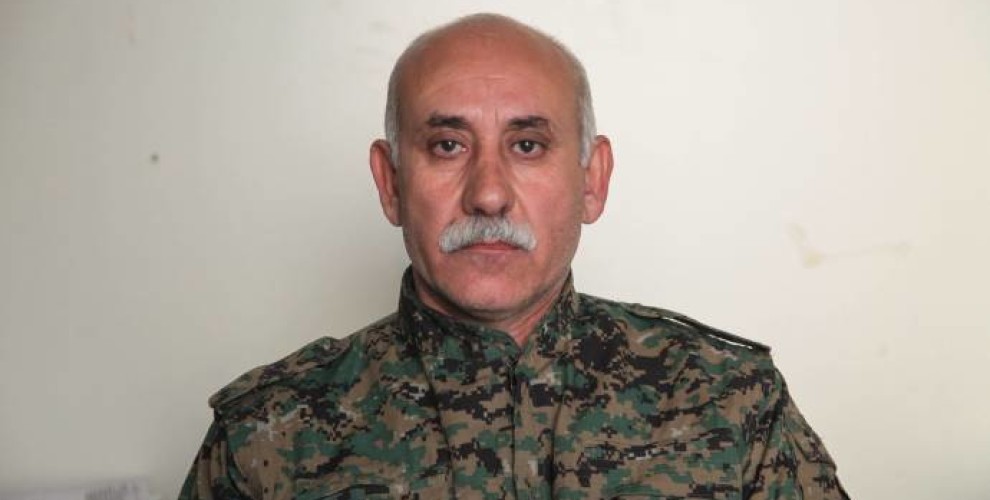 The Afrin attack Turkey launched along with the forces they foster from the land and the air has left 17 days behind.
Tens of thousands of people took to the streets in Afrin center yesterday, and today the convoy that left from Qamishlo to Shengal is expected to reach Afrin. Intense clashes continue in the Jindires, Rajo, Bilbile and Shiye districts between the Syrian Democratic Forces (SDF) and Turkey and the groups they foster.
Turkey, failing to advance, has brought up the claim that "SDF wears civilian clothes", to which Afrin Defense Minister Behçet Ebdo said Turkey is trying to legitimize the aerial attacks and manipulate civilian deaths.
"COVER FOR MASS DEATHS"
Ebdo stressed that the Turkish army has failed to advance despite all the technology they use, and argued that Turkey is resorting to a new manipulation when faced with increasing civilian deaths.
He said Turkey is trying to create a base through a narrative that could cause mass deaths and continued: "The whole world and the public know. Today Turkey is targeting our peoples, our children and our residential areas under the guise of hitting the SDF. Despite trying all methods, they have failed to prevail. And now they say the SDF dresses in civilian clothing. This is another method of the special war. They are speaking of this to legitimize the bombing. They are creating a cover for mass deaths again. Everybody should know that Turkey is preparing for new deaths. This is called mass massacre. They are trying to lay the groundwork for that. We derive our strength from the people. We fight alongside our people in the front. We will not let them on our land."