Academic year in Shengal to begin on 1 October
There are 70 teachers and more than 600 students in the schools.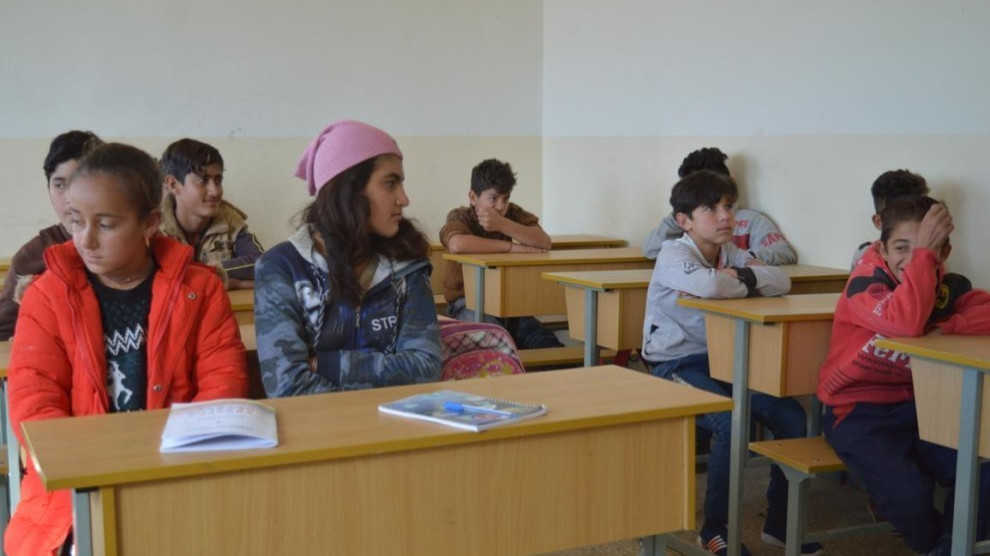 After the liberation of Shengal from ISIS mercenaries by the HPG, YPG-YPJ, 5 schools in native language were opened within the scope of rebuilding life in the region.
The 5 schools opened in 2015 under the supervision of the Shengal Democratic Autonomous Administration, lessons are given in children's mother tongue up to the 4th grade.
After the 4th grade, Arabic and English classes are also offered. There are 70 teachers and more than 600 students in the schools.
Preparations for the new academic year
The school year 2019-2020 in Shengal starts on 1 October. As school buildings have been refurbished for the new school year, school enrolment also began and will continue until 30 September.
Teacher Henan Heyder told Rojnews that they gave special importance to education in mother tongue and that they are also offering Arabic lessons.
"There was no education in mother tongue before the Shengal genocide. After it, we started to give education in mother tongue but we also focus on Arabic and English classes. We have been giving education in mother tongue for 5 years in schools in Shengal ".
Teacher Kamiran Merwan said that preparations for the new school year have come to the final stage, and that many families have returned to Shengal, so there is an increase in student enrolment.