81 people arrested by the KDP in South Kurdistan on hunger strike
81 people who were arrested by the Kurdistan Democratic Party (KDP) during the popular anti-government protests in the Kurdistan Region last year have been on hunger strike for 11 days.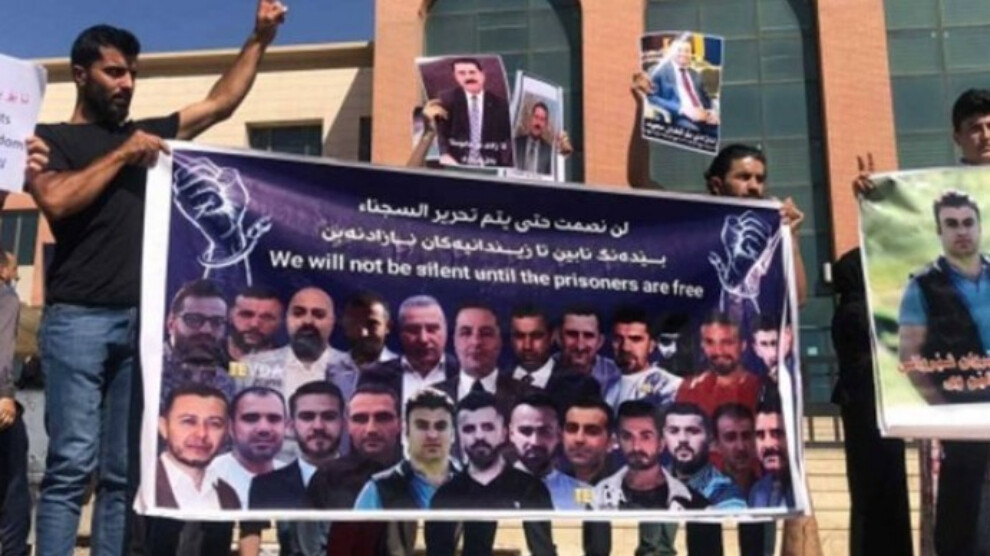 81 people including activists, teachers and journalists who were arrested during the mass protests against the undemocratic practices of the KDP in the Kurdistan Region launched a hunger strike on September 6 to demand a fair trial. Activists Umîd Barûşkî and Bedel Berwarî, who were arrested on charges of spying and sabotage during the protests, started a hunger strike after a hearing held on September 6 did not bring any decision.
Families of the jailed activists also launched a protest to support them in front of the Hewlêr (Erbil) Public Security Prison. Making a statement about the issue, the Christian Peacemaker Teams (CPT) called for the release of the activists, calling for a fair trial to be held.
Şêrwan Şêrwanî, one of the jailed activists who has been on the hunger strike, sent a message to the Christian Peacemaker Teams and said that almost all the prisoners have gone on hunger strike against the unlawfulness and torture, and that some prisoners do not even drink water. Şêrwanî revealed that many detainees are still pending a trial and added that they are concerned about the condition of the detainees, some of whom are seriously ill.