8 Turkish soldiers killed in Heftanin and Çukurca
Eight soldiers have been killed in Heftanin and Çukurca during actions of the Kurdish guerrilla force against the Turkish army. Two military positions, a heavy A4 weapon and a howitzer were destroyed.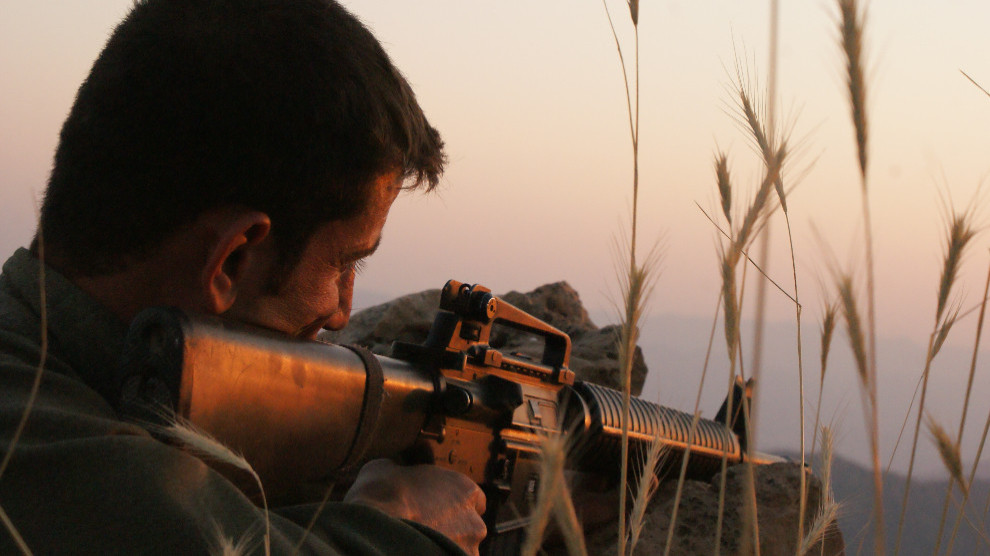 The Press Office of the People's Defense Forces (HPG) has released a statement detailing the latest actions of guerrillas and attacks of the Turkish army.
Regarding the situation in Heftanin, the HPG said: "The Turkish occupying army launched an occupation operation on June 16 in Heftanin, one of the regions within the Medya Defense Zones. At 4 o'clock on July 10, the occupying forces, supported by unmanned drones, tried to advance towards the Kartal hill. The enemy military encountered resistance from our forces who effectively fired on the enemy units from close range. As far as could be determined, three enemy soldiers were killed here. Our forces also carried out three sabotage actions against enemy units. During these actions the enemy suffered losses, the exact number could not be determined. Further information from the area where bombing and fighting is taking place will be released as soon as it is secured."
Five soldiers killed in Çukurca
Furthermore, the HPG Press Office announced that female guerrilla force YJA-Star hit the military station Serzêr in Çukurca district of Hakkari province on 10 July. It couldn't be determined, though, how many soldiers were killed or wounded here. On the same day, the military post on Hill Sor was also struck. Two positions, a heavy A4 weapon and a howitzer were destroyed, five soldiers were killed here.
Two soldiers killed in Hakkari
On June 14, the Turkish army launched a military operation in the area Çiyayê Reşkê in Hakkari. The area was bombarded by fighter jets, then soldiers were airdropped from helicopters. There was a clash between the soldiers and the guerrilla in which the HPG fighters Kemal and Qendîl were martyred.
Air raid on Avashin
On July 11, the Turkish Air Force bombed the area of Şehîd Diren in the region of Avashin within the Medya Defense Zones in southern Kurdistan (northern Iraq).