5 soldiers killed as HPG guerrillas hit Turkish troops in Gabar
HPG reported that at least 5 Turkish soldiers were killed and one other was wounded as result of guerrilla actions in Şırnak countryside.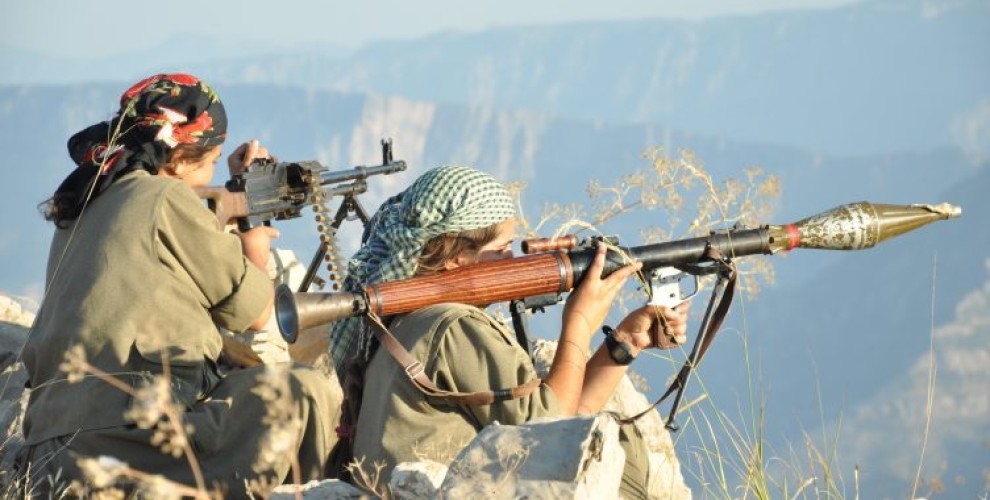 HPG Press Center released a statement on its website and announced that guerrillas carried out successive sabotage actions against the soldiers participating in a drone-supported operation in Mount Gabar area in the countryside of Kurdish Şırnak province.
Accordingly, Turkish army started an operation supported by unmanned aerial vehicles in Navsera Gabar area of Mount Gabar in Şırnak province at 16:00 on December 10.
At 22:10 the same day, guerrillas carried out 4 sabotage actions against the operation forces. The actions resulted in casualties but the exact number couldn't be clarified. Following the action, Turkish forces shelled the area with howitzer and mortar fire till 02:00 of December 11.
At 08:30 on December 11, guerrillas carried out another sabotage action against the Turkish troops, which left 3 soldiers dead and many more wounded. The dead and wounded soldiers were retrieved from the scene with Sikorsky helicopters at 22:00 the same day.
On December 13, guerrillas effectively hit a unit partaking in the operation. Two soldiers were killed and one other was wounded in the action, after which the Turkish army shelled the area with howitzer and mortar fire, and retreated at 17:30 the same day.
On the other hand, HPG reported clashes between guerrillas and Turkish forces that launched a military operation in the countryside of Mardin's Kerboran (Dargeçit) district on December 10.
Two guerrillas fell as martyrs during the clashes, and their ID details are as follows;
Nom de Guerre: Rubar Kerboran
First-Last Name: Bahoz Baysal
Place of Birth: Mardin
Mother's-Father's Name: Taybet – Mehmet Ali
Date and Place of Martyrdom: 10 December 2017 / Mardin
Nom de Guerre: Rojger Kerboran
First-Last Name: Şahin Acar
Place of Birth: Mardin
Mother's-Father's Name: Mehdiye - Alaaddin
Date and Place of Martyrdom:10 December 2017 / Mardin