'April 4 Festival' to mark Öcalan's birthday kicks off in Maxmur
In the Maxmur refugee camp in South Kurdistan, the traditional 'April 4 Festival' has begun to mark the birthday of Abdullah Öcalan. There are several art exhibitions as part of the event. Sports competitions will be held tomorrow.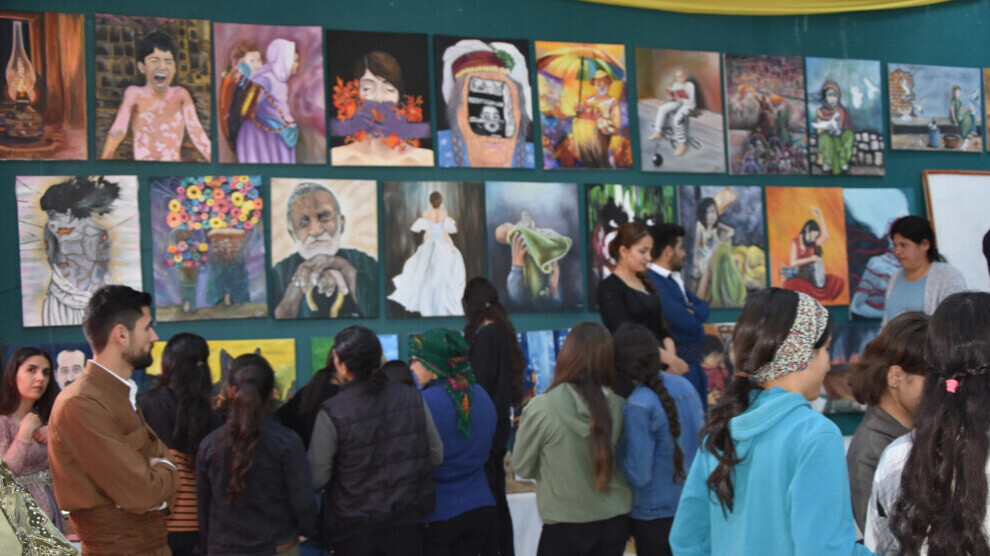 In the Şehîd Rustem Cûdî (Maxmur) Refugee Camp the starting signal was given today for a three-day sports and cultural festival to mark the birthday of Abdullah Öcalan. In two days, the mastermind of the Kurdish liberation movement, who has been imprisoned in Turkey since 1999, will turn 72. The festival in the Maxmur camp has been held since 2008, and this year it will be held for the thirteenth time. In 2020 it had to be cancelled due to the Coronavirus pandemic.
The 'April 4 Festival' is supported by the institution for education and teaching, which is part of the self-governing structures of the camp. The festival was opened with a traditional ceremony, and will be hosting various exhibitions to feature photographs, paintings and handicrafts. 
According to Bewar Izer from the 'Şehîd Delîla' Art Studio, not only works of institutions or studios belonging to the autonomous educational institution will be shown. "All groups exhibit their art at the festival, only the event is hosted by the Committee for Education and Teaching."