15 political parties and civil society organizations call for an end to Turkish state attacks
The representatives of 15 political parties and civil society organizations made a statement against the invasion attacks carried out by the Turkish state and called on people to attend the actions and activities to be held in Sulaymaniyah.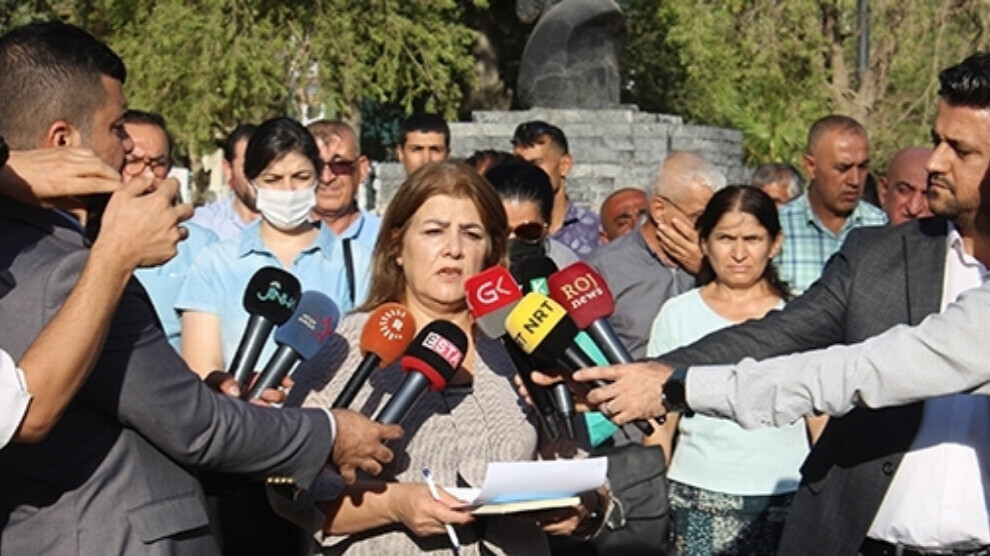 The Anti-Terrorism Committee, consisting of 15 civil society organizations and political parties, made a press statement in Sulaymaniyah regarding the invasion attacks of the Turkish state against South Kurdistan.
Reading the statement, Dayik Perçem, Head of the Kurdistan Women's Association Branch, said that the fighters of the Kurdish people are attacked every day due to the silence of the Kurdistan Regional government. Pointing out that the attacks were also carried out by regional intelligence agencies and spies of the Turkish invaders, Dayik Perçem said: "The invaders of Kurdistan, especially Turkey and Iran, want to completely suppress the voice of freedom of our people with terrorist actions."
Dayik Perçem said that the Anti-Terrorism Committee will organize many actions and activities in Sulaymaniyah against the invasion attacks in the coming days and called for strong participation in the actions.