14-year-old injured in Van earthquake passes away
Death toll from Sunday's earthquake at Turkey-Iran border has risen to 10 while the treatment of 25 people continues.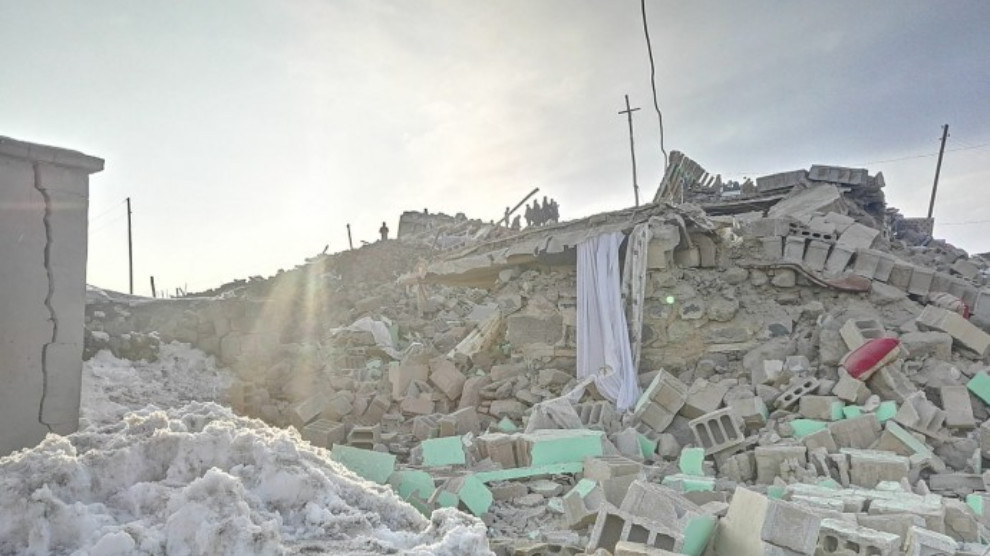 The 5.9 magnitude earthquake that hit the border area between Bakur (Northern Kurdistan) and Rojhilat (Eastern Kurdistan) on February 23 had devastating consequences in the region with poor housing conditions. The earthquake claimed the life of 9 people, 5 of whom were from the same family; a father and four children, the youngest being a six-month-old baby.
14 years old Ercan Acar, one of the dozens who were injured in the earthquake, has lost his life. Acar had been receiving treatment in the intensive care unit at Van Yüzüncü Yıl University (YYÜ) Dursun Odabaş Research Hospital for three days until he passed away on Wednesday.
Acar will be laid to rest in his village tomorrow.
In the meantime, 25 injured victims of the earthquake continue receiving treatment in hospitals in Van.
RELATED NEWS: