YPJ commander Zîn Kobanê martyred in Siluk
YPJ commander Zîn Kobanê fell a martyr in the resistance against Turkish invasion in Siluk village near Girê Spî.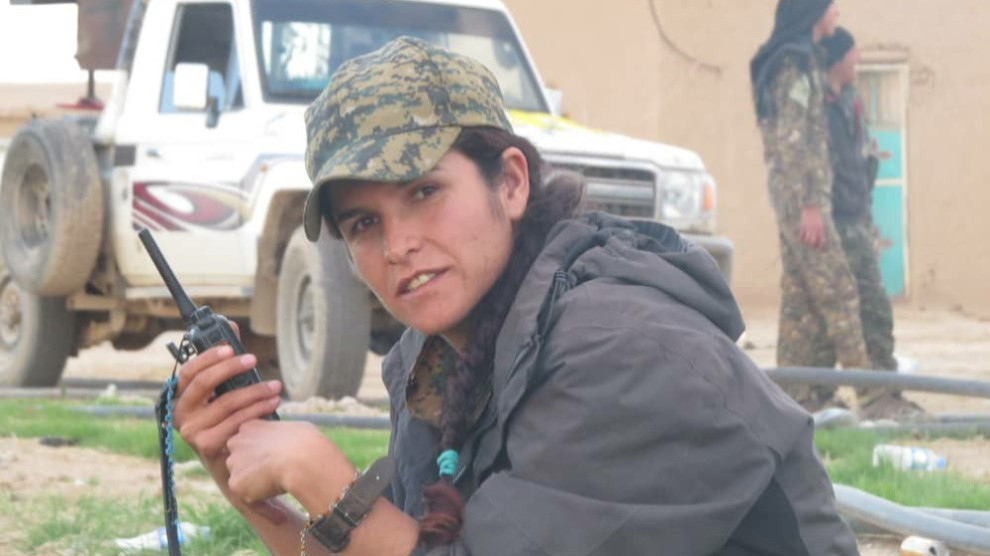 The Press Center of the Women's Defense Units (YPJ) has announced the martyrdom of Zîn Kobanê (Suad Cimo). The YPJ commander fell on 13 October in the resistance to Turkish invasion in the village of Siluk near the border town of Girê Spî (Tal Abyad).
Zîn Kobanê joined the liberation struggle in Kobanê in 2011 and was one of the first women to fight ISIS and other Islamist groups from 2013 onwards. She played an important role in the fight against al-Nusra in Serêkaniyê (Ras al-Ain) in 2013. She was injured in the fight for Kobanê. Later she continued her battle on the fronts of Shaddadi and Manbij. At the final operation against the ISIS in Deir ez-Zor she participated as a commander.
The YPJ described Zîn Kobanê as an exemplary commander whose motivation, zest for life, and resolute attitude were contagious. She has trained hundreds of fighters over the years.
Nom de Guerre: Zîn Amara
First-Last Name: Suad Cimo
Mother's - Father's Name: Fatma – Mistefa
Place of Birth: Kobanê
Participation: Kobanê 2011
Date and Place of Martyrdom: 13. October 2019, Siluk