Wrote letter to Demirtaş, served 4 extra months in prison
Mehmet Kadri Öden wrote a letter to Selahattin Demirtaş from the prison he was arrested in, and ended up serving 4 extra months in prison.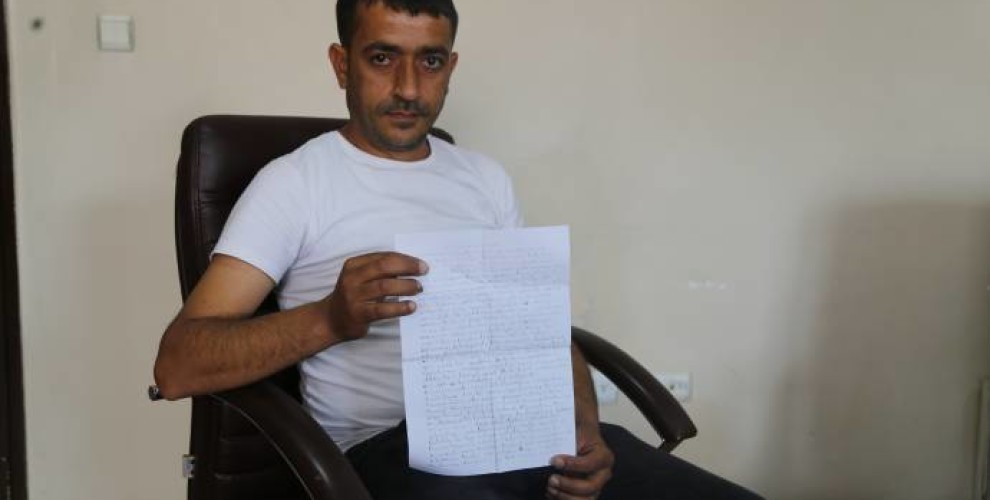 On July 14, 2017, Mehmet Kadri Öden wrote a letter to Peoples' Democratic Party (Halkların Demokratik Partisi - HDP) Presidential Candidate Selahattin Demirtaş from the Diyarbakır Type E Closed Prison where he was held to the Edirne Type F Closed Prison where Demirtaş was held. The prison administration launched an investigation against Öden, his letter wasn't sent because it was "objectionable" and he was issued a one month communication ban for "speaking or acting in a manner that could create fear, concern or panic within the institution".
The Disciplinary Board considered Öden stressing that he respects Demirtaş and doesn't think of him as a "terrorist criminal" in his letter to Demirtaş to be a crime. Öden using the phrase "Turkish and Kurdish youth" was also considered "a discriminating concept" and written down as another crime.
The prison administration cancelled Öden's probation in line with the Disciplinary Board verdict, and added 4 months to his sentence. Öden was transferred to the Diyarbakır Type D Closed Prison and was released in January 2018, as opposed to his expected release date of September 2017.
Mehmet Kadri Öden protested the verdict and said, "I will write again."