World Peace Day rally in Istanbul
World Peace Day rally in Istanbul will be held today at Bakırköy Freedom Square.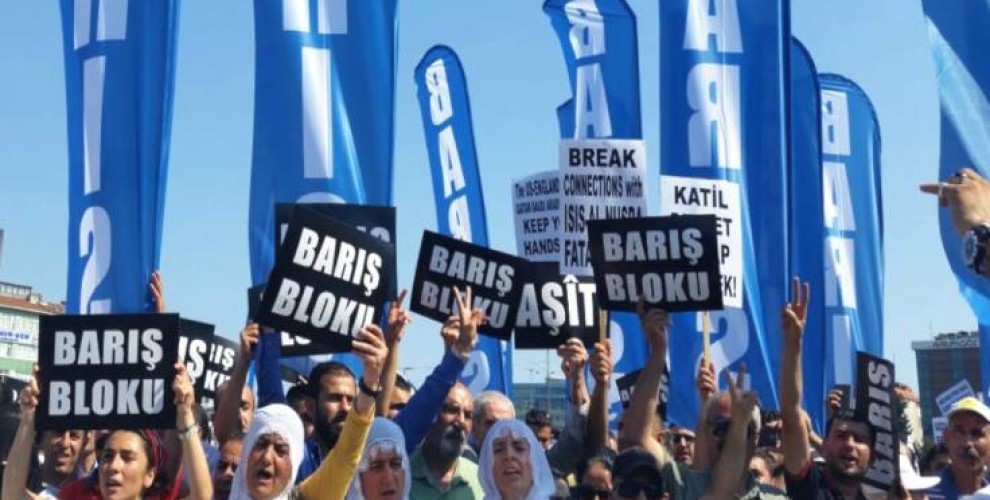 The Peoples' DemocraticCongress (HDK) and the Peoples' Democratic Party (HDP), together with the Confederation of Revolutionary Workers' Unions (DİSK), the Confederation of Public Workers' Unions (KESK), the Human Rights Association (IHD), EMEP, EHP, People's Houses, Workers Party of Turkey (TIP) have promoted the World Peace rally that will take place in Istanbul at Bakırköy Freedom Square, beginning at 3 pm today.
On Saturday, Istanbul 3rd Criminal Court of Appeals has decided to confiscate materials for the rally organised in Istanbul by the HDP for 1 September, World Peace Day, in Bakırköy. 
The Public Prosecutor Office of the Istanbul Chief Public Prosecutor justified the decision to confiscate the publicity materials claiming that statements like "We won't give up on Peace, Freedom, Democracy" and others "provocative statements" were favouring "hatred and hostility".