Victim of helicopter torture files complaint
Kurdish villager Osman Şiban has filed a complaint against soldiers of the Turkish army. The 51-year-old is a victim of the so-called helicopter torture in Van, which ended fatally for Servet Turgut.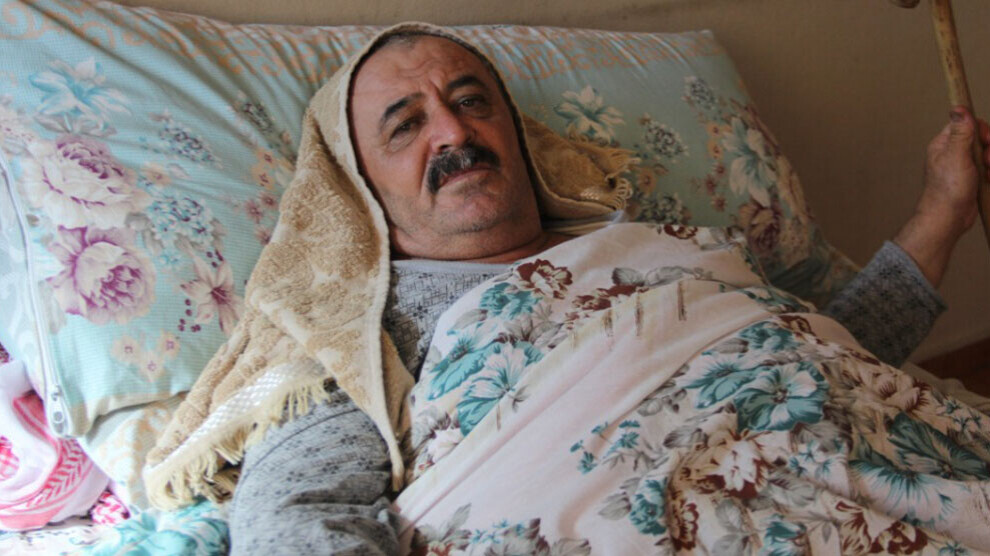 Kurdish villager Osman Şiban has filed a complaint against an operational unit of the Turkish army. Şiban is one of two victims of the so-called helicopter torture that took place last September near Çatak district of Van. The then 50-year-old man, along with another resident of his village, had been abducted by soldiers while working in the fields. After severe torture, the two men were first pushed out of a military helicopter before being mistreated again. In the process, they suffered severe injuries.
While Osman Şiban will probably be scarred for the rest of his life by the violence he experienced, 55-year-old Servet Turgut died on September 30, 2020, after 20 days in a coma. It is only now that Şiban's health has allowed him to make a statement to the Turkish law enforcement authorities about what happened. However, not in connection with investigations against those responsible for the torture of him and Turgut, but because of a preliminary investigation initiated against him. The Chief Public Prosecutor's Office in Van accuses the father of eight of being a member of the PKK. In January, he was temporarily arrested for this reason. If convicted, Şiban faces up to 15 years in prison.
"The soldiers arrested us and took us to the helicopter. On the way there, they beat us all the time. Even when we were lying next to the helicopter, the ordeal continued. At one point, a soldier kicked me in the head with full force. I then fell unconscious. I can't remember what happened after that. When I opened my eyes again, I was in Mersin," reads Osman Şiban's interrogation report. The man lives most of the year on Turkey's southern coast. Only summers have been spent in his native village in Van.
The Kurd vehemently denies the accusations made against him by the Turkish judicial authorities. Neither he is a member of any organization, nor was Servet Turgut. Şiban has filed a complaint against the soldiers who tortured him severely. He himself was banned from leaving the country after being questioned by the public prosecutor.