Van political prisoners enter 9th day on hunger strike
The Van Branch of TUHAY-DER (Association of solidarity with prisoners' families) made a statement regarding the hunger strike launched by the political prisoners in Van F Type High Security Closed Prison on 14 September.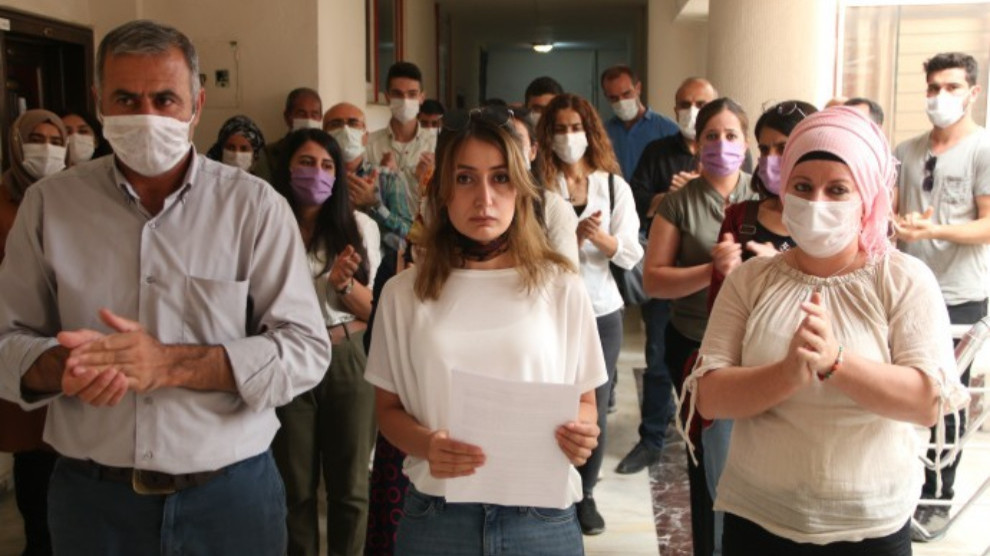 The hunger strike launched by the political prisoners in Van F Type High Security Closed Prison has reached its 9th day.
Peoples' Democratic Party (HDP) and Democratic Regions Party (DBP) provincial and district administrators and the relatives of prisoners attended the meeting held in the building of TUHAY-DER Van Branch.
TUHAY-DER member, lawyer Sevda Aydın read the statement. Stating that the 10-day alternating hunger strike continues, Aydın added that 9 prisoners are continuing the hunger strike. She said that the strikes will continue in groups until the violations of rights are over and the prisoners' demands are met.
"Practices carried out after the state of emergency (OHAL) to reinforce the oppressive mechanism of the political power and to suppress all opposing voices are most effective in prisons. Violations of rights in prisons are increasing as a reflection of the political, legal and economic situation of the society. During the Covid-19 outbreak, practices that violate prisoners' right to health and life, rather than protecting them, increasingly continue."
Aydın said that prisoners resolved to go on hunger strike as their demands were ignored and called on civil society organizations to be the voice of the prisoners.
The demands of the prisoners are as follows: Violations of rights and isolation against political prisoners should end; wire fences on the courtyards of the wards should be removed; arbitrary body searches in open and closed visits should end; radios confiscated during the state of emergency should be returned; the duration of the air time for prisoners with aggravated life should be increased (1 hour); the attitude that political prisoners should not be placed in the same corridors with other prisoners and be concentrated in two blocks should end.