US-Turkey crisis: Facts
A short fact-file on the crisis between Turkey and the United States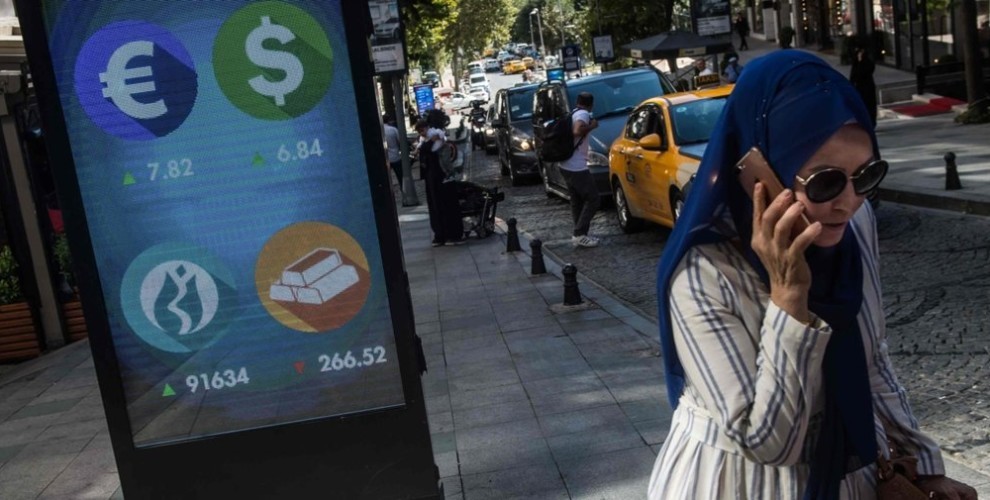 F-35 SALE STOPPED: The White House has finally approved a law that freezes the sale of F-35 fighter aircraft to Turkey. According to Trump's defense spending approved by the 2019 law, the Pentagon's Turkey-US relations is supposed to prepare a report within 90 days. Until the report is ready, there will be no delivery of F-35 to Turkey.
SANCTIONS ON TWO MINISTERS: relations between the US and Turkey have deteriorated in recent years. Turkey's complicity with the mercenaries, especially in Syria, its destabilizing policies in the Middle East and the growing tension since the controversial coup attempt in July 2016, all have contributed to the eruption of the crisis: the last straw being the arrest of pastor Andrew Brunson. 
The pastor, arrested in October 2016, is facing strange accusations by Ankara: in fact he is accused of working with Erdoğan's former accomplice Fethullah Gulen while at the same time being also accused of being linked to the PKK.
Sanctions have been imposed by the US following Turkish refusal to release the clergyman. The Washington administration imposed sanctions on the Interior and Justice Ministers on 1 August. The assets of the ministers were frozen, and American companies have been banned from doing business with these two ministers.
TRADE SANCTIONS: on 10 August US President Donald Trump imposed additional customs tax to steel and aluminium imported from Turkey. 
DEVALUATION OF TURKISH LIRA: Following the announcement by US President Trump that additional customs tax would be applied, the Turkish lira rapidly lost value. The currency, which has suffered record levels of depreciation for a long time, lived its "black day" on 10 August, when it depreciated by 16 percent in one day against the dollar. This situation in the Turkish currency also caused a decline in Hong Kong, Tokyo, Frankfurt, London and Paris stock exchanges.
THE CRISIS ACTION PLAN: The Turkish government has introduced a new model of economy as a way to stop this trend. Following the economic action plan announced by Finance Minister Beat Albayrak on 13 August, the Central Bank announced that it would provide the necessary liquidity to banks and take necessary measures for financial stability to appease the markets. But the result did not change.
ERDOĞAN'S PROVOCATIONS: The impact of the crisis action plan and the Central Bank's explanation took a short time to happen. A few hours later, Turkish President, Recep Tayyip Erdogan, accused the US to have "backstabbed Turkey". Erdoğan considers the crisis he is responsible of as a "conspiracy".