Two kolbars killed by Turkish air strike left on the border for hours
The bodies of the two kolbars who were killed during the air strike carried out by the Turkish state on the border were left under the sun for hours.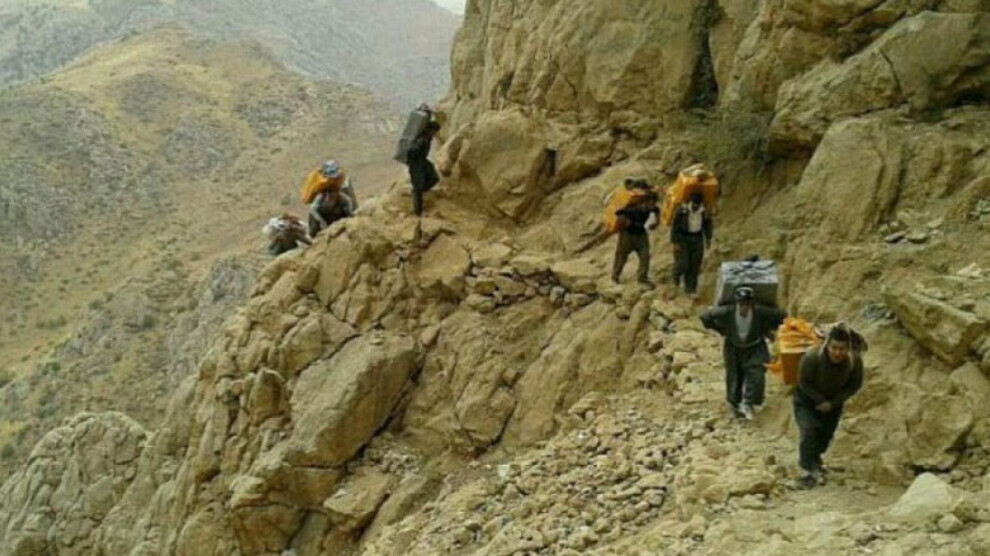 The attack took place on Monday, September 20, in the border triangle of Deraw (Suüstü) hamlet in the Xaşkan (Esenyamaç) district of Başkale in Van, the village of Bilindbasan in Hakkari's Yüksekova district and the village of Kurani in the Eastern Kurdistan city of Urmiye.
Turkish army helicopters targeted and fired on a group of kolbars. 16-year-old Elişan Ehmedi and 19-year-old Sozdar Ehmedi lost their lives in the attack.
The bodies of the two kolbars were taken to Hakkari Forensic Medicine Institute after being kept under the sun for hours.
Mikail Hatemî, Ferzad Hatemî, Diyar Hatemî, Ahîn Hatêmî, Guldanî Hatemî, Zêro Hatemî, Kinyas Hatemî, Axacan Hatemî and Behzat Hatemî, who were detained on the border line, were taken to the Başkale Gendarmerie Command.
A kolbar named Ş.I., who lives in the village of Kurani, talked about the moment and the aftermath of the attack. Stating that they were fired from by helicopters, Ş.I. said: "A kolbar who survived the strike called us and said that they had been fired at from a helicopter. After that, we lost contact. We learned that the bodies of our friends were removed from the area where the incident took place on Monday evening. The bodies were kept under the sun for hours. We don't know what the condition of the detainees is."
Sadesh Pilifken, a resident of the village of Kurani said that after the kolbars were killed, the border was kept under artillery fire for hours.