TUHAY-DER says prisoners on hunger strike given disciplinary punishments
Van TUHAY-DER Prisons Monitoring Commission member, Kenan Kara, said that the number of solitary and disciplinary punishments for prisoners on hunger strike has increased.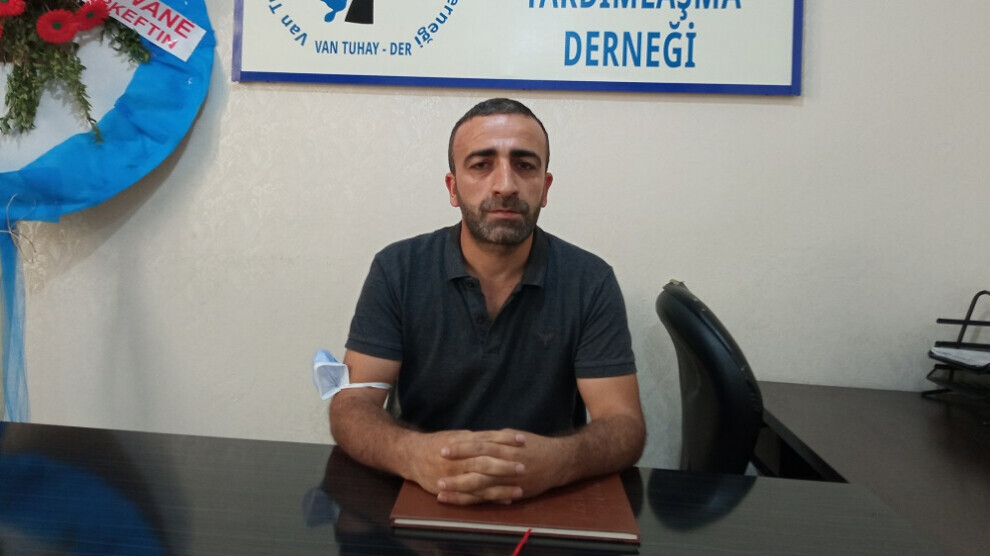 Kenan Kara from TUHAY-DER said that isolation is being implemented in all prisons, using the coronavirus pandemic as an excuse.
Evaluating the hunger strikes and pressures on prisoners in Van, Erzurum, Ağrı and Muş prisons to ANF, Van TUHAY-DER Prisons Monitoring Commission member, Kanan Kara, said that their aim is to make the prisoners' voices and their claims heard, but that they fac great obstacles.
Noting that political prisoners were able to send out information thanks to the however limited contact with their families, Kara said: "As TUHAY-DER, we continue our work in the border region from Van to Erzurum. Our aim is to make the voices and problems of the prisoners heard. The hunger strike has been going on for 7 months. We are also worried that no action has been taken in response to the hunger strike yet."
Kara said that the hunger strike is something that closely concerns not only the prisoners but the whole society and added that all social actors should give voice to the hunger strikers.
Kara said that isolation is imposed on every prisoner in all prisons, even during the coronavirus pandemic, and added: "Prisoners who go on hunger strike are sentenced to solitary confinement, isolated and deprived of all rights. The reasonable demands of the prisoners must be granted."