TUHAY-DER protest attacks against prisoners in Van F Type Prison
TUHAY-DER protested the attacks against the prisoners in Van F Type Prison.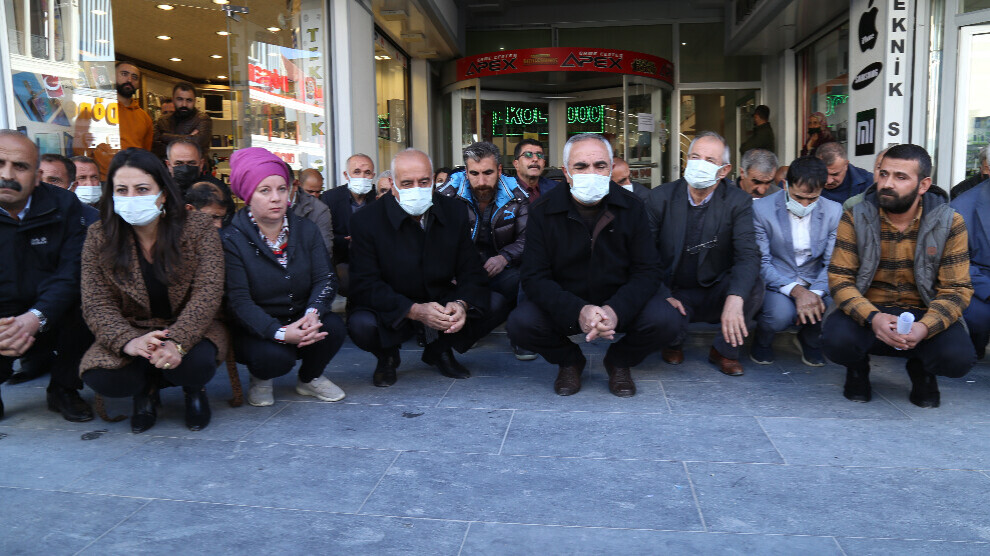 The Van Association for Aid and Solidarity with Detainees and Families (TUHAY-DER) protested the attacks on prisoners who opposed the transfer of cells in Van F Type Closed Prison. The police blockaded Art Street, where the action was to take place, and prevented the families from holding their press statement. HDP and DBP Provincial co-chairs, TJA activists, Eğitim Sen branch managers and relatives of the prisoners attended the action.
TUHAY-DER Van branch executive Adil Koçak read the report prepared by the Freedom Lawyers' Association (ÖHD) and the Van Bar Association Prison Monitoring Commission.
Koçak urged the public to be sensitive to the rights violations experienced by the prisoners and called on the Human Rights Investigation Committee of the Parliament to visit the jail as soon as possible in order to identify the problems experienced in Van F Type Prison.
In the past week, prisoners denounced to their families what is going on in Van F Type prison. They said that especially those who took part in the hunger strike demanding the end of the isolation of Abdullah Öcalan are removed from their cells under the pretext of interrogation and mistreated in an undisclosed location. Prisoner Adem Özbey tells how some people who did not identify themselves took him out of his cell, tortured him and brought him back hours later. Özbey's experience is just one example. Apparently, quite a few prisoners were subjected to this ordeal by the same people.
The allegations of torture were leaked outside through phone calls with relatives. The prisoners reported an increase in the repression after the end of the hunger strike and spoke of cell raids in which prisoners were abducted in the middle of the night.