Traces of chemical weapons on bodies in Malatya
İHD Malatya Branch Administrator Mehmet Tuncel stated that most of the bodies brought to the Malatya Institution of Forensic Medicine had traces of chemical weapons on them and the bodies were buried after they were kept in storage for several days.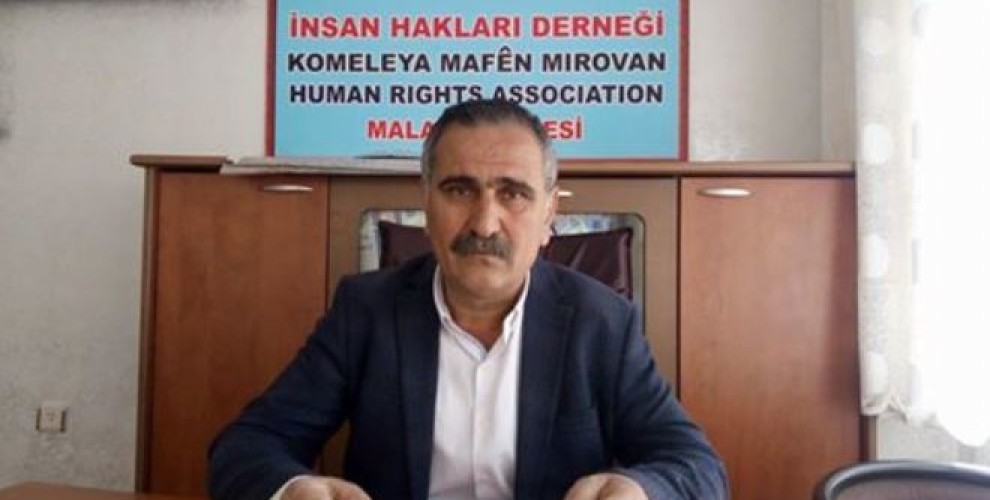 There are some 25 bodies waiting in the Malatya Institute of Forensic Medicine where the YPS and PKK fighters who lost their lives in clashes on various dates are usually sent. İHD (İnsan Hakları Derneği - Human Rights Association) Malatya Branch Administrator Mehmet Tuncel stated that the practices towards bodies, families and NGOs also changed with the State of Emergency. Tuncel said the families detected traces of chemical weapons on the bodies and they were buried in 2-3 days.
Tuncel added that before the State of Emergency, authorities shared information about each body that came in with the NGO, but now they do not know how many bodies there are, or what condition the bodies are in. Tuncel said they used to join in the visits to the bodies, but now only families are allowed inside, and that only through endless hurdles.
CHEMICAL TRACES ON BODIES
Tuncel spoke about the appeals made to the İHD by families who came to receive the bodies and stated that in the most recent bodies, there are traces of chemicals and they have been burnt beyond recognition. Tuncel said they have been told that the bodies of people killed in bombings are especially hard, even impossible at times, to identify and added: "Bodies unable to be recognized are only identified after a DNA test. The recent bodies are usually in this situation. When the families see the bodies, they are usually in several pieces and are burnt. Some families suspect chemical weapon use upon seeing the bodies. They can't prove it, but their suspicions are that chemical weapons have been used. Some families appealed to us with these suspicions."
FAMILIES SEARCH FOR THEIR CHILDREN FOR MONTHS
Tuncel stated that many families are unable to recognize their children and try to identify the bodies with DNA tests, but they are victimized as this process takes several months. He added: "We cannot see the bodies in person. The families can only receive the bodies after much duress. Some families are told the bodies are not there but were taken elswhere. There are families who come here several times, only to learn later that their bodies were sent somewhere else. We haven't received forensic reports yet. Some families who appealed through their lawyers say they did receive forensic reports."
BURIED IN 2-3 DAYS
Tuncel said another practice against the bodies is that they are buried within 2 or 3 days and continued: "In the past, the bodies used to be kept in the morgue. But now they are being buried after 2 or 3 days. When the families are in front of the morgue in large numbers, the police gives them trouble, they intervene. They don't allow people to come in large groups."
Tuncel said they as human rights defenders believe the families being kept waiting so long in front of the forensic medicine institution is torture, and stressed that the necessary care should be taken so the bodies are identified as soon as possible and given back to their families.