Today Amed, Tomorrow Istanbul
World Peace Day will be celebrated in Amed and Istanbul. Freedom for Kurdish People's Leader Abdullah Öcalan will be the main demand.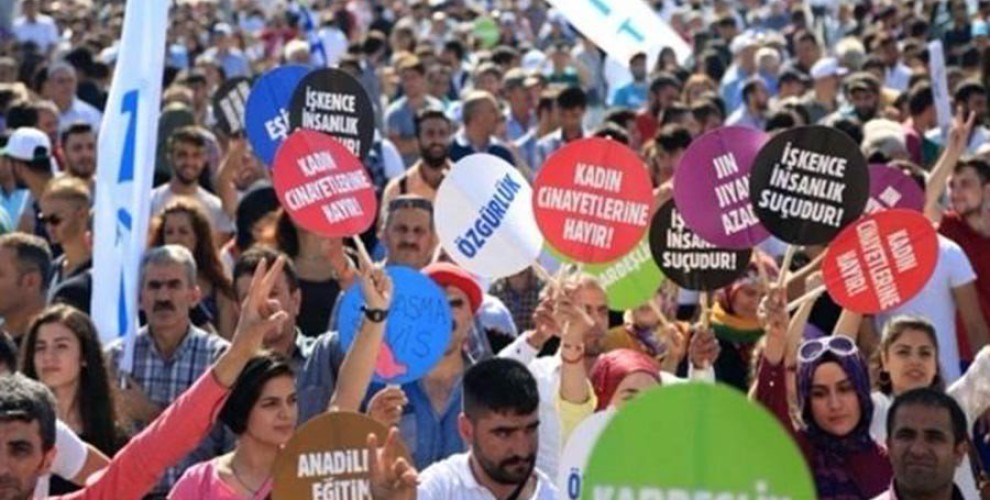 A mass rally has been organized by Amed Labor and Democracy Platform and will take place in Station Square today to mark 1 September, World Peace Day. 
DTK co-chair, Berdan Ozturk, HDP co-chair, Sezai Temelli, will also be attendind the rally which will begin at 4 pm (local time) and will run through to 9 pm.
The main demand of the rally will be to end the isolation regime imposed on  Kurdish People's Leader Abdullah Öcalan.
Sunday in Istanbul
Another 1 September rally will take place in Istanbul tomorrow, Sunday. 
The rally has been organised by the Democratic Peoples' Congress (HDK) and the Democratic People's Party (HDP), together with Revolutionary Workers Unions Confederation (DISK), Confederation of Public Workers' Unions (KESK), Human Rights Association (IHD), EMEP, EHP, Community and Turkey Workers' Party ( TYPE) and many other political parties and democratic civil society organizations. The call is on people to gather at Bakırköy Freedom Square on Sunday.